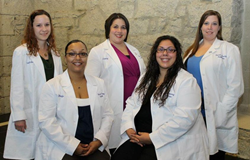 In most cases, hearing loss develops so gradually over time that the affected individual simply doesn't notice the change.
Fall River, MA (PRWEB) May 04, 2015
Duncan Hearing Healthcare, in a recently published article, has identified the main reasons why those with hearing loss often deny the problem or refuse to seek help. According to Duncan Hearing Healthcare, It takes the average person with hearing loss 5 to 7 years before seeking a professional diagnosis, despite the fact that the signs and symptoms of hearing loss are clear to others.
From an outside perspective, those with hearing loss can appear stubborn or obstinate, but the fact is that many individuals suffering from hearing loss either cannot recognize the symptoms at all or do not realize the severity of the problem. For this reason, hearing loss has often been referred to as the invisible handicap.
The main reason hearing loss is difficult to detect is that it occurs gradually over time. In most cases, hearing loss develops so gradually over time that the affected individual simply doesn't notice the change. While a sudden change from normal hearing to a 25 decibel hearing loss would be noticeable, the lesser change of a 1-2 decibel loss would not.
Masking the problem further, hearing loss is often partial, meaning that some sounds can still be heard normally. And because speech is usually the sound most difficult to hear with high-frequency hearing loss, those with hearing loss can compensate by turning up the TV volume to excessive levels or by forcing people to shout.
The remaining factors that make hearing loss difficult to detect include the fact that most family doctors do not routinely screen for hearing loss and that hearing loss is an invisible and pain free condition.
Duncan Hearing Healthcare is urging those with any signs of hearing loss, even if the signs are subtle or first noticed by friends or family members, to schedule a hearing test as soon as possible, as early intervention results in the best outcome. The full article can be found at http://www.duncanhearing.com/blog/5-reasons-why-people-deny-hearing-loss/.
About Duncan Hearing Healthcare
Duncan Hearing Healthcare is a full-service audiology practice located in Fall River Massachusetts. Equipped with state-of-the-art technology and compassionate staff, Duncan Hearing Healthcare offers comprehensive services including hearing tests, hearing aid evaluations, custom hearing aid fittings, hearing aid cleanings, rehabilitative counseling, preventive care advice, and service and repair for all hearing aid models. With services delivered in a relaxed and comfortable atmosphere, Duncan Hearing Healthcare is Massachusetts' leading destination for better hearing.
Contact:
Dr. Nancy Duncan
Duncan Hearing Healthcare
http://www.duncanhearing.com
(508) 644-8653