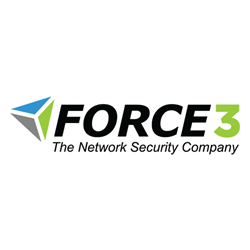 With its considerable experience working with the federal government, Force 3 is uniquely positioned to support to government agencies in achieving their mission-critical goals.
Crofton, Maryland (PRWEB) May 05, 2015
Force 3, the network security company, today announced that it has been selected to receive contract awards as part of NASA's Solutions for Enterprise-Wide Procurement V (SEWP V), a multi-award Government-Wide Acquisition Contract (GWAC) vehicle focused on information technology products and product-based services.
Force 3 was selected to receive SEWP V contract awards in Category A, Group A and Category B, Group D. As contract holder for SEWP IV, Force 3 brings significant experience in providing the latest in IT products and services for federal agencies to this new contract vehicle.
The purpose of the SEWP V contracts is to streamline the process of providing federal agencies with state-of-the-art tablets, desktops and servers; IT peripherals; network equipment; storage systems; security tools; software products; cloud-based services; video conferencing systems, and other IT and audio-visual products; as well as related services such as installation, training and maintenance.
"We are thrilled to announce that Force 3 has been selected to receive these SEWP V contract awards," said Mike Greaney, Force 3's CEO. "With our considerable experience working with the federal government, focus on network security, and innovative technology solutions, we feel uniquely positioned to bring an added dimension of support to our government customers in achieving their mission-critical goals."
The contracts are firm-fixed price, indefinite deliver/indefinite quantity with a per contract maximum of $20 billion.
These GWACs are available for ordering by all NASA centers, all federal agencies and authorized federal contractors. NASA's Goddard Space Flight Center, Greenbelt, Maryland procures and manages the SEWP V effort.
About Force 3
Force 3 is the network security company, providing infrastructure services to design, deploy, support and maintain their clients' technology needs. Their team of passionate experts includes industry leading security professionals, with the highest levels of certifications, proficiencies and experience. Force 3 boasts the only dedicated support service offering in the Federal market, ensuring optimal uptime to keep your infrastructure running efficiently. Whether an enterprise network, mobility, collaboration, data center or next-generation solution – Force 3's highly trained engineers and strategic partnerships deliver secure solutions for agencies who demand value and reliability.