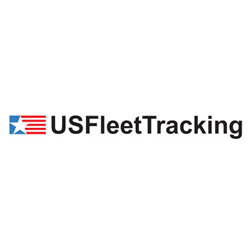 Fleet companies can start seeing the true value of GPS trackers when dispatching is improved.
Oklahoma City, Oklahoma (PRWEB) May 07, 2015
Dispatching is one of the most important internal jobs that keeps a fleet business running. Imagine the countless hours that must go into manually trying to plan out which route a driver will take the following day. If fleet companies are not using GPS trackers, it's possible those companies have already been dealing with wasted business hours. There are bound to be some drivers that take a wrong turn here or there if they rely solely on verbal directions. Does that mean fleet companies should compromise efficient dispatching? No way! Listed below is some helpful information about how GPS trackers can help fleet companies reduce fleet dispatch confusion.
1.) Scheduling jobs: GPS trackers simply streamline the process of dispatching by providing dispatchers the ability to quickly program driving routes, schedule jobs for drivers and communicate with them while they are out on the road via the two-way communicator. When a customer calls in, dispatchers can view the live map to see which worker would be closest and best suited for the task. Using the GPS tracker, the dispatcher can place the appointment onto a digital schedule for the driver to see. It only takes minutes, saving everyone time and effort! Drivers can easily see the job that has been assigned to them on their GPS tracker monitor.
2.) Route planning: The dispatcher can sketch out the route for the driver from his current location to the customer's destination to optimize the route in the event that there are road hazards which should be avoided. With a few clicks the drawn out route can be moved to navigate around things like heavy traffic. Even better than that, drivers are able to send job status updates to dispatchers or managers which is great for keeping everyone in the loop.
Managers realize that the world they live in is a day and age when people aren't always the best at communicating with one another without some sort of visual aid. Fleet companies can start seeing the true value of GPS trackers when dispatching is improved. The benefits just make it easier for workers and even managers. There would never be confusion about which driver was meant to go where, because the GPS tracker's system will send all the information via 10, 5 or 1-second updates.
To view our GPS tracker products click here.