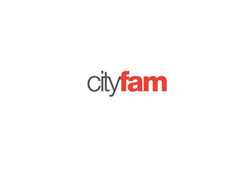 We need all the members of our community to stand together - Chris Lockemy
(PRWEB) May 05, 2015
In light of the recent chain of events that have swept over our city this past week, a group from Baltimore seeks to bring hope to a community much in need. Join them Thursday, May 7, the National Day of Prayer at 6:30 P.M. by the pagoda in Patterson Park for Baltimore Unite.
Hosted by CityFam, and in partnership with Epic Church in Canton and DAASN, Baltimore Unite aims to be a multi-cultural event that brings together all members of the Baltimore community (regardless of race, religion or lack thereof) under the banner of love and compassion.
"We're really hoping to shed some positive light on a very dark time for our city," said Rob Kowalski CityFam founder.
If you have a group, non-profit organization or church you'd like to represent, please contact Erin Kestner at 443-632-4104 or email admin(at)cityfam(dot)com.
For service opportunities, check out their website at http://www.cityfam.com/serve.
"We need all the members of our community to stand together on this monumental moment in our city's history so the world can know we are still Baltimore Strong," said Chris Lockemy Pastor of Epic Church.