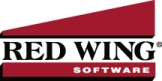 I just know I would hate to try to run a profitable farming operation without the detailed information available from our CenterPoint system.
Red Wing, Minnesota (PRWEB) May 05, 2015
The Challenge: Cedar Bell Farms had three landlords with some irrigated and some dryland cropland. Eugene Glock, Cedar Bell Farms owner and operator, along with his son, wanted to know which profit centers were the most profitable. He also needed to know how overhead expenses were contributing to the costs of each profit center. He wanted to market intelligently and needed to know what per bushel costs were.
The Solution: Cedar Bell Farms started using Red Wing Software's agricultural farm accounting software, starting with a [now legacy] program and converted to CenterPoint Accounting for Agriculture when it became available. Using CenterPoint, he set up the splits for each profit center in relation to each cost item. Overhead expenses are split each year according to acres, bushels or whatever measurement system best portrays how that particular item is measured - for instance auger maintenance related to bushels of corn handled, truck upkeep according to bushels hauled, conveyor maintenance related to bushels of seed beans handled, etc. Specific items- fertilizer, herbicide, irrigation fuel, etc. can be entered directly to the profit center or if the exact amount for each profit center is not known at time of payment, it is easy to enter in Work in Progress and then charged to the specific profit center when the application is complete. The inventory system is also very helpful as you can enter bushels to each bin and each landlord at harvest and provide each landlord with an exact accounting of their bushels and as they are sold they are removed from inventory and the landlord knows how much they have in the bins at any time.
The Results: The landlords really appreciate having accurate inventories. They also appreciate knowing just what the cost per bushel is for each crop and irrigated or dryland. It also helps in preparing cash flows for their banker and makes it easy to renew lines of credit each year. "I just know I would hate to try to run a profitable farming operation without the detailed information available from our CenterPoint system," Eugene says, "It takes a lot of time but once you have things set up, if you use the check writing feature it actually saves time over doing things with paper and pen and calculator as costs are automatically put in the right accounts."
Red Wing Software, Inc., along with its nationwide network of business partners, offers industry-leading service, as well as training, on-site installation and implementation of the software. Their vision is "Creating the best management software experience".
Red Wing Software, Inc. develops, integrates and supports the accounting and financial management needs of small- to mid-sized businesses, agribusinesses, Nonprofits, and municipals across North America. For more information on Red Wing Software products, including CenterPoint Accounting, CenterPoint Accounting for Agriculture, CenterPoint Fund Accounting, CenterPoint Payroll, call 1-800-732-9464 or visit http://www.redwingsoftware.com.