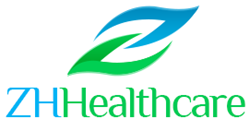 ZH Healthcare uniquely addresses a much needed solution for medical practices. The ZH team has bootstrapped a dynamic platform to deliver this solution to the global marketplace. I'm pleased to help them grow, –Bill Lane
McClean, Virginia (PRWEB) May 22, 2015
ZH Healthcare (ZH), a leading provider of Health IT solutions, announced today that Bill Lane, joins ZH's Advisory Board.
ZH Healthcare is the developer of BlueEHS,a first of its kind, Freemium SaaS, Electronic Health Solution (EHS). BlueEHS offers a customizable Electronic Health Records (EHR) with an integrated practice management system (PMS), e-Rx, lab interfaces, a telemedicine-enabled comprehensive patient portal, and more. Combined with its Revenue Cycle Management (RCM) services and its EMR consultancy services, ZH Healthcare delivers a truly holistic solution that addresses the complex needs of medical providers around the world.
The members of the ZH Healthcare Advisory Board offer their business experience and expertise to the executive team, led by Shameem C. Hameed, Chairman and CEO of ZH. "Mr. Lane brings exceptional experience and business perspectives ranging from entrepreneurial to institutional. Mr. Lane's unique skill sets will help drive us to the next level and we are excited to have to Mr. Lane as part of the ZH Advisory Board," said Hameed.
Mr. Lane is a respected advisor to entrepreneurs, investors and institutions with over 15 years of relevant experience. He currently serves on the Fund Board at Northern Children Services and as a Port Warden at the Independence Seaport Museum, where he chairs the investment committee. He is a member of the Association for Corporate Growth and the Young Leader's Circle at the Milken Institute.
"ZH Healthcare uniquely addresses a much needed solution for medical practices. The ZH team has bootstrapped a dynamic platform to deliver this solution to the global marketplace. I'm pleased to help them grow," said Mr. Lane.
About ZH Healthcare
ZH Healthcare (ZH) is the foremost developer of the most popular open source EMR solution, OpenEMR, which serves more than 300,000 medical providers and up to 600 million patients across the globe. For six years, ZH led the OpenEMR community, developing open source comprehensive, customized integrated solutions for those needing more than what limited functionality traditional EHRs could deliver.
In response to the market imperative for a more customizable, functional and cost-effective product, ZH designed BlueEHS, the first of its kind Electronic Health Solution (EHS). BlueEHS is an innovative and proprietary, Freemium, SaaS, EHS which has an integrated practice management system, e-prescriptions, laboratory interfaces, plus a telemedicine-enabled comprehensive patient portal. Combined with its Revenue Cycle Management services and its EMR consultancy services ZH provides a truly holistic solution that addresses the complex needs of medical providers around the world. - See more at: http://zhhealthcare.com