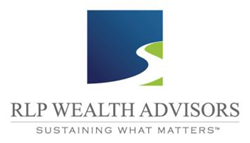 New York, NY (PRWEB) May 06, 2015
RLP Wealth Advisors, LLC is pleased to announce that Jeremy Paul, JD, CFP©, AIF©, CDFA™ completed a specialized education program in professional divorce financial analysis, and is now a Certified Divorce Financial Analyst (CDFA™). The CDFA™ certification is issued by the Institute for Divorce Financial Analysts (IDFA). IDFA™ trains professional financial planners, accountants, and lawyers to help determine the financial needs and possible outcomes for couples going through or after a divorce.
As a CDFA™, Jeremy is trained to provide assistance and financial information to individuals in a divorce, including tax consequences, dividing pension plans, continued health care coverage, stock option elections and much more. Working closely with an individual's matrimonial attorneys, Jeremy helps clients determine the short-term and long-term financial impact of any proposed divorce settlement.
Jeremy presently serves as President and Managing Partner at RLP Wealth Advisors, LLC, an independent financial services firm specializing in providing comprehensive financial planning and wealth management solutions to individuals, families, fiduciaries, small businesses and corporations. To learn more about RLP Wealth Advisors, please call (212) 573-0400 or (561) 899-0808, or visit http://www.rlpwealth.com.
Securities and advisory services offered through NPC of America (NPCOA), member FINRA/SIPC, and a Registered Investment Adviser. RLP Wealth Advisors, LLC and NPCOA are separate and unrelated companies.
IDFA™, founded in 1993, supports over 5,000 professional in the United States and Canada by providing specialized training to accounting, financial, and legal professionals in the field of pre-divorce financial planning. To acquire this designation, a candidate must successfully pass all exams, and be in good standing with their Broker Dealer, FINRA/The SEC, and any other licensing or regulatory agency.