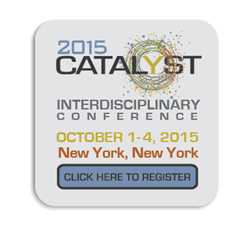 This Conference will be a unique forum to help foster new ways for divorce financial planners, mediators, attorneys and other divorce professionals to work together. Founding President Emeritus
East Northport, NY (PRWEB) May 05, 2015
Chatzky, a well-known personal finance expert and best-selling author, is the financial editor for NBC's Today Show. She has appeared on several TV programs, including Oprah, Live With Regis and Kelly and The View, and has written for Parents, Seventeen, Cosmopolitan and SmartMoney. Her book Pay It Down was the basis for The Debt Diet on the Oprah Winfrey Show. She has been named one of the country's best magazine columnists by the Chicago Tribune. Additionally, in 2009, the Consumer Federation of America awarded Chatzky the Betty Furness Consumer Media Service Award for her nearly two decades of pioneering personal finance education.
ADFP President Andrew Samalin stated: "The ADFP is honored to have a financial luminary such as Jean Chatzky to set the tone for our 13th Annual Conference, which is shaping up to be the most forward-thinking conference in our organization's history." According to ADFP's Founding President Emeritus Carl Palatnik, "the 2015 Divorce Catalyst Conference will be like none other: a groundbreaking and unique forum to help foster new ways for divorce financial planners, mediators, attorneys and other divorce professionals to work together. Our goal is to encourage a synergistic, multidisciplinary approach for providing exceptional results for separating and divorcing couples." Echoing these sentiments, Ken Neumann, CMT's Director of Training, stated: "We are very excited to convene this unique gathering of allied divorce professionals and about the new ideas we hope it will generate."
The ADFP is an interdisciplinary association of professionals who research and analyze personal and business financial issues, as well as tax implications, related to divorce. The Association de-velops outreach programs, and training and continuing education opportunities for financial prac-titioners, allied divorce professionals and the general public. The organization plays a key role in policy making regarding divorce financial issues. The ADFP holds its members to high standards in professional and ethical protocols in the U.S., Canada and other countries. Comprehensive in-formation can be found at http://www.divorceandfinance.org.
Since 1983, Center for Mediation and Training has worked with thousands of families and couples going through divorce. Well over 1000 mediators have been trained by the Center. The Center's mediations and training processes are the culmination of this extensive experience. Detailed information about the Center and its trainings can be found at http://divorcemediation.com.