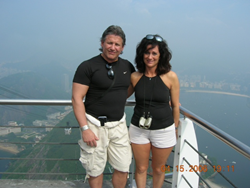 Diet Doc's clean eating diet plans rid the body of potentially dangerous toxins, chemicals, preservatives and dyes associated with fast and processed foods.
Los Angeles, CA (PRWEB) May 05, 2015
Nutritional science and medical research has enabled experts to treat and actually prevent a variety of health conditions and illnesses linked to carrying excess weight. Diet Doc utilized this modern research to adopt clean eating methods to rid the body of dangerous toxins, chemicals, preservatives and artificial dyes associated with over-consumption of fast and processed foods. Patients find the company's clean eating diet plans easy to follow and report feeling better and losing excess fat within days.
Aside from meal and snack plans that are personalized to fit the nutritional needs and lifestyle of each patient, this new, modernized approach also includes personal and unlimited consultations with specially trained doctors who will review and assess the entire system to identify hormonal imbalances, cellular toxicity and sluggish organs that may be preventing weight loss and causing weight gain. Patients receive a full report of the doctor's findings which may also include recommendations for one or more of Diet Doc's pure, prescription diet products that work flawlessly with the clean eating diet plans to generate safe and fast weight loss while eliminating the typical dieting side effects of between meal hunger, carbohydrate cravings and loss of energy. This close, personal attention helps people to understand how and why the body reacts to specific foods, how to break addictions to processed, high calorie foods and how to incorporate clean, nutritious vegetables and lean proteins into their diet for quick weight loss and a healthier, more efficient digestive system and overall improved health.
New Diet Doc patients are paired with nutritional coaches who are available and eager to answer questions and offer healthy meal planning ideas, as well as to lend their support and encouragement throughout the journey. Progress, attitude and comfort level are monitored on a weekly basis, enabling the doctors to modify the clean eating diet plans, reset the metabolism and return the body to fast fat burn mode should weight loss taper.
And, because Diet Doc respects each patient's time and privacy, they partnered with Telemedicine, allowing patients to complete an initial health questionnaire, consult with doctors, schedule checkup calls and reorder prescription diet products easily and conveniently from the comfort of their own home.
Diet Doc has become a leader in the weight loss industry and invites those of all shapes, sizes, ages and genders to call or visit the website today to learn more about the benefits of their new clean eating diet plans.
About the Company:
Diet Doc Weight Loss is the nation's leader in medical, weight loss offering a full line of prescription medication, doctor, nurse and nutritional coaching support. For over a decade, Diet Doc has produced a sophisticated, doctor designed weight loss program that addresses each individual specific health need to promote fast, safe and long term weight loss.
Diet Doc Contact Information:
Providing care across the USA
Headquarters:
San Diego, CA
(888) 934-4451
Info(at)DietDoc(dot)info
http://www.dietdoc.com
Twitter: https://twitter.com/DietDocMedical
Facebook: DietDocMedicalWeightLoss
Linkedin: https://www.linkedin.com/company/diet-doc-weight-loss?trk=biz-brand-tree-co-logo