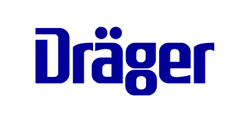 Proposed legislation supporting the preliminary testing of a driver's oral fluid for drug presence will allow law enforcement to use devices such as the DrugTest 5000.
Irving, Texas (PRWEB) May 04, 2015
Proposed state legislation adding oral fluid/saliva/other bodily fluids to statutes regarding impaired driving and implied consent will allow law enforcement the opportunity to utilize scientifically reliable devices such as the Draeger DrugTest 5000 to help identify drugged drivers and increase public safety.
Currently 15 states allow oral fluid to be tested for drugs, while an additional five states have legislation pending: California (AB1356), Illinois (HB0218), New Jersey (A0701), New York (SB1961) and Vermont (HB0228). A hearing for the pending California bill (AB1356) is scheduled for May 5, 2015.
Today the Draeger DrugTest 5000 is used in many states and worldwide and has been validated in its effectiveness for identifying commonly abused drugs in a driver's oral fluid. Similar to a preliminary breath test for alcohol, oral fluid drug tests target recently consumed drugs that are currently active in the blood - potentially causing impairment. Oral fluid is advantageous compared to blood or urine because it is less invasive for the subject and less hazardous for the police officer. In addition, it can be collected closer to the time of incident and does not require a separate facility, same sex collector, or phlebotomy training certification.
A profound statement from Ed Wood, founder of DUID Victim Voices indicates that "One-third of DUI drivers are on mind-impairing drugs. All officers can identify drunk drivers, but few are equipped to identify those on drugs. Roadside oral fluid testing devices can solve that problem, bringing justice to victims of drugged driving."
Candace Lightner, the founder of MADD, started We Save Lives to find solutions to the 3 D's: drunk, drugged and distracted driving. She states "Oral fluid testing is proving to be one of the most promising solutions to removing drugged drivers from our roads, quickly, easily and without bias. Although we do not endorse any particular product, we find police who use these devices prefer them to other methods of testing. They are another tool for law enforcement to use to help protect us and our loved ones on our roadways."
Stefan Steinmeyer, Governmental Affairs Manager with Draeger, adds "With the trend in marijuana legalization and increased incidence of drivers under the influence of potentially impairing drugs, officers need additional tools to support their suspicions and probable cause. While Draeger does not take a position on how jurisdictions choose to implement the specific procedures and protocols, we applaud initiatives that allow oral fluid as a scientifically valid sample type."
The Draeger DrugTest 5000, introduced to the market in 2008, consists of a sampling system and analyzer, providing officers with everything they need for a first assessment on the spot. The test subject moves the top part of the collector briefly back and forth between his/her cheek and gums until the integrated indicator signals that enough of a sample has been collected. The officer then inserts the test cassette and cartridge directly into the analyzer for evaluation. The Draeger DrugTest 5000 tests for the following commonly abused drugs:

THC (psychoactive chemical compound found in marijuana)
Amphetamine
Methamphetamine
Opiates
Benzodiazepines
Cocaine
Methadone
For more information about Draeger's drug and alcohol detection devices, click here.
Draeger. Technology for Life®
Draeger is an international leader in the fields of medical and safety technology. Our products protect, support and save lives. Founded in 1889, Draeger generated revenues of around EUR 2.43 billion in 2014. The Draeger Group is currently present in more than 190 countries and has about 13,500 employees worldwide. Please visit http://www.draeger.com for more information.