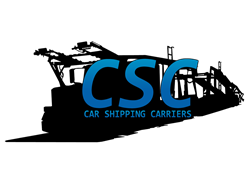 Usually during the summer months prices are slightly more elevated for various reasons such as gas prices being higher during the summer and more vehicles that are needing to be transported.
Tampa, FL (PRWEB) May 12, 2015
It is almost summer, and that means people will be moving and looking for a service to have a car transported from one state to another. Usually during the summer months, prices are slightly more elevated for various reasons, such as gas prices being higher during the summer and more vehicles needing to be transported. For this reason, Car Shipping Carriers wants to extend some tips and tricks to customers to get them the most affordable and best car shipping quotes for the summer season of 2015. These tips and tricks will help customers choose the best companies and get the cheapest pricing possible.
The first tip would be to look up a company before getting a quote. There are sites out there like the Better Business Bureau or Transport Reviews where a customer can search for various car shipping companies and get reviews and ratings for the company. By doing this, a customer can see how good or bad a company is before even requesting a quote from them.
The next tip is to get about 3-5 separate quotes. By doing this you can see various pricing from the different companies and potentially see if a company will price match. It may save a customer $50 - $100 on the quoted price.
The next tip is to make sure the time frame for picking up and delivery of the vehicle is flexible. When companies are pressured and squeezed into a small time frame the price will be higher to ensure the vehicle is picked up by a hauler in the time frame requested. If a customer has 3-5 days for the pick up to occur the price will be a bit less because the time frame is flexible and not needing a rushed order.
The last tip is to not sign a contract or give a credit card number out when booking an order. The reason for not signing a contract or giving out credit card info is because a broker company who requests those items upfront is likely one who will change pricing at the last minute and request more money to have the vehicle transported. What happens is when a contract is sent out upfront the company will have verbiage that says the deposit is their fee and the price is just an estimate and it may change. It also states that the deposit given is the broker's fee whether they transport the vehicle or not. It is always best to find a company who wants to work with customers and make them happy instead of worrying about the money.
By following these four easy tips a customer will be able to work with the most reputable and reliable company to have cars transported and the price will be perfect for the industry standard.