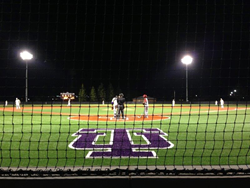 Hillsdale, MI (PRWEB) May 04, 2015
Taylor University in Upland, IN has completed the final phase of a multi-field sports lighting project for their varsity facilities. Since 2012, Taylor University has installed new Qualite Sports Lighting for their football, soccer, softball and now baseball fields. All TU lighted fields are linked to Qualite's REQUEST system for ease of operation and control of the lighting system. The REQUEST system allows owners to remotely control the lighting, schedule events, set hours of operation, assign personal PIN's to authorized users and has the ability monitor lamp failures. Taylor's baseball lighting consist of 88, Pro Series 1650 watt fixtures and 80' mounting height concrete poles.
Utilizing the Qualite lighting systems allows for student athletes to miss fewer afternoon classes. In addition, the lighting project creates more availability of athletic fields to expand practice and competition opportunities.
About Qualite
Qualite has been the sports lighting partner for high schools, colleges, parks and recreation departments, and minor and major league sport franchises for over 30 years. In addition, Qualite has partnered with Ephesus Lighting to provide the highest quality LED technology for sports facilities, including the host stadium to the 2015 Super Bowl, The University of Phoenix in Glendale, AZ. Qualite's Q-LED system is the most energy-efficient, highest Lumen output LED lighting solution in the sports lighting industry.