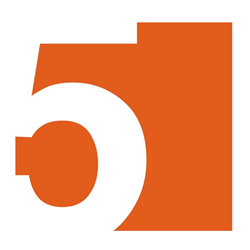 We have a great history behind us, and a worldwide reputation to build the future on.
Hollywood, CA (PRWEB) May 05, 2015
As architectural firm 5+design looks back on 10 years this May, the company pays homage to its Southern California origins that are intrinsically wed to the growth of the firm.
Breaking away from the Jerde Partnership in 2005 and leaving Venice Beach for Hollywood, founding principals Stan Hathaway, Mike Ellis, Tim Magill, Dave Moreno and Arthur Benedetti established 5+design to continue the legacy of innovative retail design pioneered by a long line of Southern California architects who set the precedent.
From Southern California's Victor Gruen who designed America's first enclosed mall, to LA-based Charles Kober's wave of first generation shopping centers, followed by Jon Jerde's deconstructing and re-envisioning of that same shopping center typology, 5+design's forward-thinking approach to design is creating the next generation of retail design.
"We have a great history behind us, and a worldwide reputation to build the future on," said founding principal Tim Magill. "I am proud of our many accomplishments, built projects, projects under construction and the many in design now, and I am really looking forward to the next 10 years."
The firm has built an internationally recognized team that continues to evolve, with a collective vision of designing genuine destinations that enhance and enrich the lives of their users and communities.
5+design has captured some of the most coveted retail and mixed-use projects around the world, including the China World Trade Center expansion in Beijing, the Dubai International Financial Center in the UAE, and the Del Amo Fashion Center redesign in California that stands as the second largest retail center in the United States. The firm has completed projects on four continents, operates in 30 countries and has venues onboard cruise ships sailing the world's oceans. Its current work ranges from master plans as large as a small city, to stand-alone stores and restaurants.
"I consider ourselves very fortunate that 5+design's first decade coincided with the rise of the internet and online shopping as an alternative to traditional retailing", said Founding Principal Michael Ellis. "We've seen that offline, people want innovative, experiential and integrated environments now more than ever, validating the approach we have always taken towards the built environment, and pointing to many more exciting opportunities ahead for our firm."
With the understanding that people form the heart of a successful project and the core of a vibrant city, 5+design has sought to integrate experiential design into the rhythms of everyday life, creating environments that appeal and attract across a broad spectrum.
5+design's first decade upholds the loyalty to exploration that has defined Southern California's contribution to retail design, and the firm looks ahead to continue building on its own legacy of dynamic and influential work.