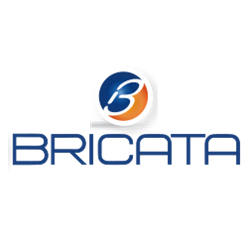 "The ProAccel LX300 enables us to provide customers with a line of sight that no other network security device can currently offer."
Vienna, VA (PRWEB) May 05, 2015
Bricata, the pioneer of high-throughput next generation intrusion prevention security systems (NGIPS), today announced the launch of its ProAccelTM LX300 appliance. The ProAccel LX300 delivers the industry's fastest deep packet inspection with speeds of 300 Gbps, enabling continuous monitoring of the largest networks and data centers from the core to the access layer. This latest offering brings the available speed options of Bricata's fully integrated ProAccel solution up to 10 – ranging from 500 Mbps to 300 Gbps – giving it the flexibility to protect networks large and small.
Going beyond its 300 Gbps performance, the ProAccel LX300 delivers line-rate full packet capture and breach detection, enabling organizations to mount a smarter automated defense with contextual awareness of threats across all network layers. In addition, these capabilities help identify abnormal behavior from both normal and privileged user accounts while also addressing potential insider threats.
"Most NGIPS vendors are focused on the perimeter and often overlook activity behind the firewall, for the simple reason they are ill-equipped to deal with the speeds needed to monitor network traffic without disrupting normal business operations," said John Trauth, Bricata's CEO. "Better detection requires faster inspection and we pride ourselves on delivering unmatched throughput speeds, highly accurate signatures and anomaly detection, and flexible policy models for superior performance and protection. The ProAccel LX300 enables us to provide customers with a line of sight that no other network security device can currently offer."
Bricata's ProAccel solutions are based on decades of engineering experience in the intrusion detection and prevention technology market. Leveraging advancements in high-speed computing and multi-threaded software architecture, ProAccel is designed with respect to the way modern security teams work. Not only does ProAccel offer inspection speeds faster than anything else available in the market, it also combines core IPS technology with other critical capabilities such as full packet capture, breach detection and forensics tools to give security professionals a contextual understanding of security incidents to expedite remediation and better mitigate risk. Collectively, Bricata delivers a more intelligent platform for automating enterprise threat defense at substantially reduced costs.
For more information on the ProAccel LX300 or any of the other Bricata offerings, please visit: http://www.bricata.com/Products.aspx.
About Bricata
Bricata is pioneering the Next Generation of Intrusion Prevention Systems with innovative, high-throughput security and data protection solutions. Our ProAccel™ line enables enterprises of all sizes to safeguard their networks and ensure timely and actionable threat detection without inhibiting user productivity. ProAccel is the only NGIPS that includes full packet capture capabilities to provide complete contextual awareness of security incidents.
Bricata products leverage advances in high-speed computing and couple multi-threaded software architecture to offer greater efficiencies that increase speed and detection performance – up to 300 Gbps in a single appliance – at roughly half the cost of traditional intrusion protection solutions. These advancements enable Bricata's clients to minimize the time, risk and expense of maintaining an intrusion prevention system resulting in greater productivity and stronger compliance at a dramatically reduced cost. For more information, visit: http://www.Bricata.com.