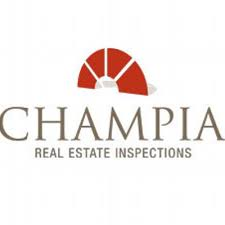 This is another example of showing our commitment of going above and beyond the call of duty to the home owner and to our fellow Atlanta Real Estate professionals
Atlanta, GA (PRWEB) May 05, 2015
Champia Real Estate Inspections is a prominent Atlanta Home Inspection Company serving the Atlanta Metro Area since 1987. Today they are pleased to announce their new Complimentary 90 Day Home Warranty program that is provided with every new home inspection. "This is another example of showing our commitment to our clients and our fellow Atlanta Real Estate professionals," states Bill Compton (President of Champia).
FREE 90 Home Warranties Explained:
Each inspection that Champia performs will now come with a 90-Day Warranty that covers Mechanical and Structural issues that arise after the inspection takes place, and will cover items that Champia Inspector's found to be in working condition. "The purpose of our warranty is to cover things that happen after an inspection occurs. We want to make sure we are protecting the interest of our clients. The warranty is good for 90 days from the inspection date or 22 days from closing, whichever comes later. There is a $0 deductible and claims are handled within 72 business hours. We are reducing the real estate agent's liability when they refer us and at the same time providing the buyer the best value possible when they use us," adds Compton.
Home Warranty Details Snapshot:

90 days from the date of inspection OR 22 days from closing, whichever comes later
$0 deductible when a claim is made
$500 aggregate for structural coverage
$2,000 aggregate for mechanical coverage
All claims are handled within 72 business hours of complete submission
Warranty works hand in hand with any 1 year warranties
Some information about Champia's Commercial offerings and additional services:
Champia is also known as a local leader in various types of commercial property inspections as well. This includes: General Commercial Inspection Of Property, Exterior Commercial Property Inspection, Commercial Inspection For Phase I Environmental Assessment and Commercial Inspection of Fire Safety and Sprinkler to mention a few. The company also inspects homes and commercial properties for termites, mold, radon, lead base paint, low-flow water certification in addition to thermography, stucco, pool/spa, etc.
Value of using Champia include:
Residential and Commercial Inspections customized to the needs of both residential & commercial customers at a great value.
Available in Atlanta: 7 days a week / 24 Hours a Day
Conducted thousands of Atlanta home inspections
Notoriety from nationally known consumer advocate Clark Howard's television and radio shows
Home inspection reports within 24 hours and commercial property inspection reports delivered in four business days
90 Home Warranty with each inspection
If you would like to learn more about Champia Real Estate Inspections or learn more about the new 90 home warranty program, please visit our website at: http://champia.com.