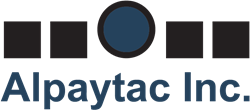 Washington, D.C. (PRWEB) May 05, 2015
Alpaytac, a leading Chicago-based national communications firm that has earned more than 25 major industry awards since its founding 10 years ago, announced today that top public affairs executive Rory Davenport will manage its Washington, D.C. office and expand the firm's public affairs practice. Davenport joins Alpaytac as General Manager and Director of Public Affairs.
"We have been aggressively seeking to establish a public affairs capability and the addition of Rory Davenport is a significant step," said Huma Gruaz, President and CEO of Alpaytac, who was named one of PR News' Top Women in PR for 2014. "With more than 20 years of experience, Rory brings his big agency-caliber expertise into the fast and flexible boutique environment of our dynamic firm. Rory embodies the new thinking that clients need to effectively participate in public policy debates, resolve business disputes, seize opportunities and come out of a crisis stronger."
"Clients will also benefit from his long history of working in international affairs for companies and governments to ensure a seamless approach to producing results and solutions that drive interests forward," said Gruaz.
Davenport has extensive experience helping sovereign nations, companies and trade associations achieve their goals by enabling them to address business challenges and public policy issues. He possesses more than two decades of political and public affairs experience and has established a reputation as an accomplished advisor who excels at enhancing the reputations of corporate entities, governments and industry associations as well as cultivating media coverage, fostering partnerships and mobilizing public support.
"Alpaytac has helped its clients build their brand and achieve important business goals," said Davenport. "I'm looking forward to working with our clients so they can be more effective advocates in the public policy and business areas."
Davenport has worked with the world's leading public relations agencies, most recently as senior vice president in the corporate and public affairs group for Ogilvy Public Relations. Prior to that, he served as senior vice president and director, public affairs for Hill & Knowlton in Washington, D.C. and as treasurer of HillPAC, the firm's political action committee.
Earlier, Davenport formed the political and international affairs group within Fleishman-Hillard's D.C. office and he founded the grassroots and political programs practice for Edelman Worldwide, serving as its first director.
Davenport has served as political coordinator for the Florida Democratic Party and as campaign manager of Dan Mica's U.S. Senate campaign. He has also worked on two presidential campaigns – Gephardt for President in 1988 and Harkin for President in 1992 – as deputy field director and state director.
"Alpaytac is uniquely capable of deploying innovative communication strategies that fit into the modern and fast-moving world in which we live and work," said Davenport. "The combination of expertise and our drive for excellence enable us to provide strategic counsel and create programs that help build world-class businesses, enhance reputations, gain strength coming out of a crisis, address public policy challenges and capitalize on opportunities. We are the right agency to enable established and start-up companies, countries and associations, to successfully communicate in today's environment."
For more than a decade, Alpaytac has brought creative, opportunistic and innovative thinking to create transformational opportunities that enable its clients to achieve their most important goals. Alpaytac leverages an established reputation for creativity and delivering results in the Washington, D.C. market and beyond.
The Washington, D.C. office is one of the company's four offices nationwide, including offices in Los Angeles, New York and its headquarters in Chicago.
About Alpaytac
Alpaytac's team of elite professionals applies its collective expertise in integrated communications, digital marketing, public and international affairs, corporate communications, crisis communications and social media to a diverse set of clients in more than 16 industries, including consumer electronics, consumer products, energy, healthcare, housewares, information services, professional services, publishing, technology, and travel. The firm has received accolades from top public relations industry publications, such as PRWeek, PR News, PR Daily and Bulldog Reporter, among others. For more information, visit http://www.alpaytac.com.
###