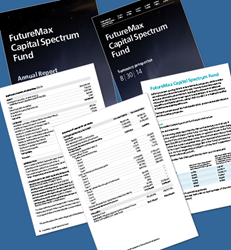 We have been successful for the past 30 years by building close, personal relationships with our clients. We view ourselves as their business partners and recognize the importance of innovation in their businesses, as well as our own.
Collingswood, NJ (PRWEB) May 05, 2015
McMunn Associates, a leader in best-in-class typesetting, document management, and end-to-end automation solutions, announced today that it has officially launched a new web site http://www.mcmutual.com/ and corporate identity. According to president and founder, Larry McMunn, the new web site and brand reboot are aligned with the company's strategy for growth and expansion for the next several decades.
"McMunn has been successful for the past 30 years by building close, personal relationships with clients. McMunn views clients as business partners and recognizes the importance of innovation in business relationships. McMunn knows that this refreshed identity is in alignment with its primary objective – to be a new vision in global publishing."
The new McMunn Associates web site offers a modern design, straightforward navigation, and a content-rich site experience. The Phase I release showcases McMunn's core product – The EnVision Suite.
The EnVision Suite is an end-to-end product array that provides superior lifecycle management to financial services clients. Comprised of DataVision for financial data, ContentVision for editorial content management, and FileVision for HTML conversion, the EnVision Suite is comprised of several custom web-based and workflow-based modules for the production of fact sheets, shareholder reports and mutual fund prospectuses.
Phase II of the web site launch will include new articles, blogs, and customer case studies. The new web site also will provide social media integration with direct links to LinkedIn and Twitter where company and product updates will appear on a regular basis.