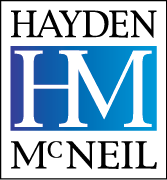 I'm very excited about offering our publishing services to a broader range of higher education instructors. By working with more faculty around the country, we can do our part to make education both more effective and affordable."
Plymouth, Mich. (PRWEB) May 05, 2015
Hayden-McNeil is pleased to announce they are expanding publishing services to develop custom course materials for smaller courses. This program is specifically designed for instructors with annual enrollments as low as 200 students.
"I'm very excited about offering our publishing services to a broader range of higher education instructors," said Jeff McCarthy, Hayden-McNeil president. "By working with more faculty around the country, we can do our part to make education both more effective and affordable."
Instructors with low enrollments now have the opportunity to publish materials that are specifically tailored to their courses. They can choose what material and learning concepts are highlighted and customize them to best engage their students. From start to finish, instructors are fully supported by a publishing professional and design and production teams.
"This program expansion to lower enrollment courses opens up tremendous possibilities to improve learning outcomes for instructors and students across North America," said Katy Trionfi, Hayden-McNeil director of marketing.
The expanded custom publishing program allows instructors of smaller courses to shop for a layout template and cover, as well as utilize Hayden-McNeil's multimedia database. Not only are they given the tools to create their project, but they can choose between print and digital options. Instructors will no longer have to rely on generic printing services or websites that have substandard results at high prices.
"We have never been late to campus in the 23 years we have been in business and pride ourselves on the quality and craftsmanship of our products," said Margaret Erdman, Hayden-McNeil vice president, "Through this new service, we will be able to extend our design, illustration, and manufacturing expertise to serve a broader range of course sizes."
For more information on expanded enrollment custom publishing, visit: http://www.hmpublishing.com
To watch the expanded enrollment custom video, visit: http://vimeo.com/haydenmcneil/expandedcustom
About Hayden-McNeil Publishing:
Hayden-McNeil Publishing, a division of Macmillan New Ventures, is committed to providing a robust, comprehensive set of services for their authors and customers while retaining the values that have driven the company for over 23 years. They publish top quality custom print and digital educational products that are written and adopted by instructors and administrators across the United States and Canada. With 97% author retention and a customer service rating in line with premiere worldwide companies, Hayden-McNeil is the gold standard in custom publishing.