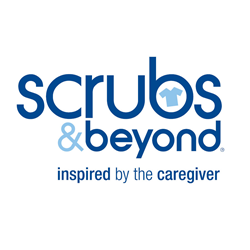 This is a great opportunity for us to give back to the communities we live in and work in.
St. Louis, Missouri, (PRWEB) May 06, 2015
Healthcare workers throughout the country will be cleaning out their closets this month to give back to those in need. May 6 through May 31, healthcare retailer Scrubs & Beyond is holding its annual scrub trade-in event, giving customers the opportunity to donate clean, gently worn uniforms to Goodwill, which strives to enhance the quality of life of individuals and families through education and training services. Scrubs & Beyond and Life Uniform nationwide locations will serve as collection sites for the donations. Customers receive 20% off any regular price scrub item as a thank you for the in-store donation of a clean, gently worn scrub item. To extend giving online, Scrubs & Beyond has partnered with Give Back Box, an organization that provides an effortless and convenient method of donating directly to Goodwill by reusing shipping boxes to send in donations. Customers can download a free shipping label at ScrubsAndBeyond.com, pack their scrubs in a box and then ship the box for free.
"This is a great opportunity for us to give back to the communities we live in and work in," said Karla Bakersmith, president of Scrubs & Beyond. "The event is highly anticipated among customers every year. Last year, customers donated more than 40,000 scrubs and our goal is to surpass that in 2015."
Goodwill uses its retail store locations to sell donated items, which generates revenue that is used to fund employment training programs, job placement services, financial education and more for youth, seniors, veterans and people with disabilities and other specialized needs. Last year, Goodwill helped more than 9.8 million people train for careers in industries including healthcare.
Scrubs & Beyond, LLC, the country's largest healthcare retailer, is partnering with Goodwill locations in 32 states for this year's trade-in event.
Give Back Box's mission is to change the way consumers approach shopping by enabling the reuse of shipping boxes for charitable donations. Their goal is to make giving a normal part of the shopping experience.
About Scrubs & Beyond, LLC:
Scrubs & Beyond, LLC, headquartered in St. Louis, MO, opened its first store in September 2000 and is known for its fashion forward scrubs, outstanding customer service and stores with flair and whimsy. It changed the boring uniform shopping experience into an adventure in shopping for scrubs. In July 2013, Scrubs & Beyond acquired Life Uniform and Uniform City. With more than 150 locations combined nationwide, a quarterly 76-page catalog, and shopping online at ScrubsAndBeyond.com and UniformCity.com, Scrubs & Beyond is a one-stop shopping destination for all healthcare apparel, medical uniforms, scrubs, shoes, lab coats, hosiery and healthcare accessory needs.
Find us on Facebook!
###