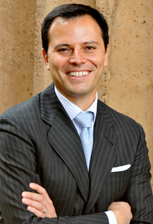 Beverly Hills, California (PRWEB) May 06, 2015
In March, Dr. Rami K. Batniji had the honor of presenting at the 8th Milano Masterclass. As Europe's most exclusive rhinoplasty conference, the attendees include some of the world's most elite plastic surgeons. Dr. Batniji was hand chosen to speak by the President of the European Academy of Facial Plastic and Reconstructive Surgery, Dr. Pietro Palma.
The Milano Masterclass is held every other year in Milan, Italy. The conference hosts a diverse, multi-national faculty; each considered a rhinoplasty expert in their country of origin. Lecturers are picked from across the globe for their extraordinary skills, innovative techniques, and groundbreaking research. This year's meeting saw over 300 attendees from over 60 different countries.
While this was Dr. Batniji's first time to present at the Milano Masterclass, he has lectured in Italy and throughout Europe on multiple occasions. Among the topics presented by Dr. Batniji at the 2015 Masterclass were the rhinoplasty, tip rhinoplasty, and revision rhinoplasty. He also spoke on the use of powered instrumentation for precise modification of the nasal bump, a technique exclusive to his California practice.
The powered rhinoplasty provides the surgeon with direct visualization for making modifications within the nose; it can eliminate the need for traditional tools such as a chisel, hammer, or large rasp. Dr. Batniji explains, "Powered instrumentation preserves the surrounding cartilage, and minimizes trauma to surrounding tissues, thus potentially minimizing the bruising and swelling associated with rhinoplasty." This specialized tool was developed by a Turkish plastic surgeon; Dr. Batniji was then instrumental in refining the technique. Today, Dr. Batniji lectures on his experiences with power instrumentation in rhinoplasty, and trains other surgeons in the technique.
Dr. Batniji is a southern California native. After completing his medical degree at Albany Medical College, Dr. Batniji set up his private practice in Newport Beach. Board Certified in plastic and reconstructive surgery, as well as otolaryngology, Dr. Batniji is one only a few surgeons specializing in procedures of the face and neck.
Batniji Facial Plastic Surgery has two convenient locations, one on North Bedford Drive in Beverly Hills, and another on Hospital Road in North Beach. To schedule a consultation with Dr. Batniji at either location, contact the office at 310.467.2180. If you will be traveling to the office from outside of the area, let your patient coordinator know; assistance with transportation, accommodation, and dining reservations are available.
Contact:
Batniji Facial Plastic Surgery
416 North Bedford Drive
Suite 200
Beverly Hills, California 90210
310.467.2180
http://www.drbatniji.com/