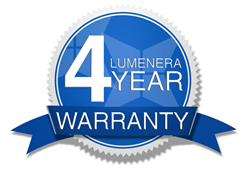 Ottawa, ON (PRWEB) May 06, 2015
Lumenera Corporation, a leading manufacturer and developer of high performance digital cameras and custom imaging solutions, introduced an industry-leading four year product warranty available at no additional cost to their customers starting May 1, 2015. The four year warranty covers manufacturing and material defects for Lumenera camera products — a guarantee that is unprecedented in the imaging industry.
Lumenera products are designed and manufactured at their headquarters in Ottawa, Canada. Their cameras are manufactured and tested in the same location as their design engineers, allowing for superior supply chain management and quality control over the end product.
Lumenera has extensive knowledge in manufacturing sophisticated, high performance cameras that are deployed worldwide in a diverse range of industrial and scientific applications, all geared towards achieving exceptional performance and consistency. Lumenera's confidence in their manufacturing process and product designs has led them to extend the warranty period to four years.
"We are thrilled by the continually high quality and performance of our digital cameras, and are excited to pass this confidence to our customers through a new four year warranty," said Rob Sample, Lumenera's VP of Manufacturing. "Leading the field in manufacturing high performance cameras, we know our customers trust our products – in fact, many of our original cameras, introduced in 2002, are still in active use worldwide. We are really pleased to set ourselves apart from the competition by providing our customers with the added peace-of-mind in knowing their investment is protected."
The warranty period may differ for some customers based on the terms negotiated for the product. Customers can contact their Lumenera Sales representative for additional details. To read the full product warranty policy, visit the Lumenera Warranty page: http://www.lumenera.com/support/warranty-policy.php
About Lumenera
Lumenera Corporation, a division of Roper Technologies, Inc, and headquartered in Ottawa, Canada, is a leading developer and manufacturer of high performance digital cameras and custom imaging solutions. Lumenera cameras are used worldwide in a diverse range of industrial, scientific, security and astronomy applications.
Lumenera solutions provide unique combinations of speed, resolution and sensitivity in order to satisfy the most demanding digital imaging requirements. Lumenera customers achieve the benefit of superior price to performance ratios and faster time to market with the company's commitment to high quality, cost effective product solutions. For further information about Lumenera, please visit http://www.lumenera.com or call 613-736-4077. To receive Lumenera press releases as they are issued, contact us at marketing@lumenera.com.