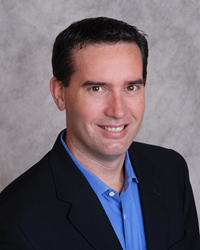 Palo Alto, California (PRWEB) May 05, 2015
NTT Innovation Institute Inc. (NTT i³), the Silicon Valley-based open innovation and applied research and development center of NTT Group, announced today that Doug Junkins has joined the company as Chief Technology Officer. In his new role, Mr. Junkins will lead the development and acquisition of new technology for NTT i3's groundbreaking platforms and solutions aimed at today's Digital Businesses.
Junkins, a veteran technologist and long time NTT Group Executive, joins NTT i³ from NTT America where he most recently served as Chief Technology Officer. Prior to NTT America Junkins was Vice President of IP Engineering at Verio, Inc, where he served for 8 years leading the development of their Global IP Network.
"Doug's extensive experience in Cloud Computing and the Telecommunications industry makes him an ideal choice to lead NTT i³'s innovation and internal IT capabilities," said Srini Koushik, President and CEO for NTT i³. "His experience working with global enterprises provides us the thought leadership required to develop platforms for today's Digital Businesses. Developing innovative IT platforms for the global marketplace requires a commitment to Agile IT that comes from within. I look forward to seeing Doug bring his thought leadership and discipline of execution to NTT i³ and our platforms."
"I am very excited to be joining the talented people at NTT i³," said Junkins. "The platforms for Digital Business that we are developing at NTT i³ are going to revolutionize the way our Enterprise Customers manage and deploy digital resources, and will pave the way for future services at our NTT Group Companies."
About NTT i3:
NTT Innovation Institute, Inc., (NTT i³) is the Silicon Valley-based open innovation and applied research and development center of NTT Group. The institute works closely with NTT operating companies and their customers around the world to develop market-driven, customer-focused solutions and services. NTT i³ builds on the vast intellectual capital base of NTT Group, which invests more than $2.5 billion a year in R&D. NTT i³ and its world-class scientists and engineers partner with prominent technology companies and start-ups, to deliver market-leading solutions that span strategy, business applications, data and infrastructure.
To learn more about NTT i³, please visit us at http://www.ntti3.com.