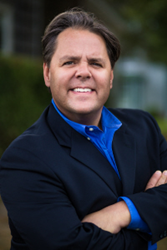 TechCrunch Disrupt NY is the perfect venue for WeWIN to launch BOOST and disrupt the dynamics between brands and causes.
New York, NY and San Francisco, CA (PRWEB) May 05, 2015
WeWIN, an API-based cause commerce company, is launching its latest disruptive technology at TechCrunch Disrupt NY 2015 in Startup Alley on Tuesday, May 5, 2015 at the Manhattan Center in New York City. WeWIN can be found in the Marketing & Advertising section of the Alley.
WeWIN is a flexible platform that connects brands and their fans with the causes they care about. By directly integrating with their ecommerce systems, WeWIN provides a completely unique way to engage brands and nonprofits with their respective audiences.
WeWIN's BOOST debuts in the newly launched American Red Cross Emergency app making In-App sponsorships available for brands to boost marketing exposure, complement the user experience while extending unique offers to the consumer. DKI, North America's largest disaster restoration contracting organization, has signed on as the premiere sponsor of the Emergency app.
"We help restore lives and properties, and this includes keeping the public aware of potential disasters. We are certain this app will be beneficial, allowing friends and families to stay connected during stressful situations," said Jessica Nielsen, DKI's AVP of Marketing. "The entire process was seamless and simple with DKI up and running on Boost in no time."
WeWIN's platform provides solutions to obstacles for donations through mobile applications: provides transparency, engages consumers, brands and retailers with causes and charities and shows the impact their donation makes. The white label API includes a Rewards Platform, featured in American Red Cross Blood Donor app.
"TechCrunch Disrupt NY is the perfect venue for WeWIN to launch BOOST and disrupt the dynamics between brands and causes," said Syd Dufton, WeWIN President & CEO. "This unique fan engagement can make a measurable difference as demonstrated by the success of the Rewards program on the American Red Cross Blood Donor app launched last year."
TechCrunch Disrupt has set the stage for the launch of many companies at their Startup Battlefield competition where companies vie for a $50,000 prize as well as the coveted Disrupt Cup. Past winners have included Dropbox, Yammer and Tripit. Technology's biggest names are in the lineup of speakers including presidential candidate Carly Fiorina, Yahoo CEO Marissa Mayer, Lyft CEO Logan Green, Shyp CEO Kevin Gibbon, Periscope co-founder Kayvon Beykpour, Foursquare CEO Dennis Crowley and many more.
About WeWIN
WeWIN, based in New York City, specializes in fully customizable solutions for integration into ecommerce systems engaging customers any place, any time. WeWIN was born following Hurricane Sandy as the team witnessed firsthand how retailers, causes and consumers looked to social media to help organize donations and relief efforts. The WeWIN platform bridges the gap between ideas, causes, products and customers with a single interface. It is the first API-based (Application Programming Interface) rewards program tied to retail. WeWIN is offering schools, charities and nonprofit organizations a way to thank their donors and retailers a way to engage fans with the causes they care about. For more information about WeWIN and its commitment to powering the next generation of giving, visit http://www.WeWIN.com. Or connect with WeWIN on Facebook, Google+, LinkedIn, Pinterest and Twitter.
About TechCrunch Disrupt NY 2015
TechCrunch Disrupt NY 2015 is TechCrunch's sixth annual conference in New York City. The format combines top thought-leader discussions with new product and company launches. Morning executive discussions debate technology-driven disruptions in many industries, while the afternoons are reserved for the Startup Battlefield, where some 30 new companies will launch for the first time onstage, selected to present from numerous applications received from around the world. The winning company will receive a $50,000 grand prize and the Disrupt Cup at the conclusion of the conference. The conference is May 4-6, 2015 at the Manhattan Center, 311 West 34th Street (at 8th Ave.) Manhattan.
About DKI
DKI, headquartered in Chicago, is the largest disaster restoration contracting organization in North America. DKI Franchise Member companies provide full service restoration to their customers, including: emergency response, water damage mitigation, fire and contents cleaning, mold remediation, complete reconstruction, 24 hours a day, 365 days a year. DKI returns damaged property to its pre-loss condition quickly and efficiently, delivering complete satisfaction to its consumer, insurance, and corporate customers. For more information about DKI, visit our website at http://www.dkiservices.com or contact Jessica Nielsen at (630) 350-3000.