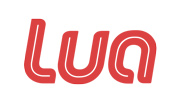 New York, NY (PRWEB) May 05, 2015
Lua, the leading enterprise mobile messaging solution, today announced that it has been verified as Citrix Ready®. Lua completed a rigorous verification process to ensure compatibility with Citrix, enabling organizations running Citrix XenMobile Enterprise Mobility Management (EMM) to easily administer Lua as a managed app across the enterprise. With Lua, enterprise users can harness the power of texting for work, and benefit from an empowered, secure mobile workforce with enhanced BYOD capabilities. Lua is now featured in the Citrix Ready Marketplace.
"We are pleased to have Lua join the Citrix Ready program," said Chris Fleck, Vice President of Mobility Solutions at Citrix. "Adding Lua's instant and secure messaging to XenMobile will empower the mobile productivity revolution happening today, inside every successful business."
"With a share focused on mobile first, productivity based tools, a partnership between Citrix and Lua makes perfect sense", Paul Kunze, Vice President of Sales and Marketing at IntraSystems. "We can now satisfy the demand for secure enterprise messaging, inside Citrix's already mature product suite. It's what every company's looking for: a faster and more secure way to get business done."
The Citrix Ready program makes it easy for customers to identify complementary products and solutions that can enhance Citrix environments. Customers can have confidence in the fact that Lua has successfully passed a series of stringent tests and can be trusted to work effectively with XenMobile. Additionally, through XenMobile, administrators can centrally manage Lua's app permissions in adherence to their organization's specific security policies, ensuring that the increased operational efficiencies that Lua offers mobile workers does not come at the cost of network security.
"As a member of the Citrix Ready Program, we are able to offer customers mobile messaging in a secure, easy-to-manage EMM environment," said Brian Feller, Vice President of Corporate Development at Lua. "C-level executives in industries such as healthcare, financial services and retail are challenged by the security risk of users communicating via consumer text and social apps for work. By integrating Lua with XenMobile, the importance of providing secure messaging to today's mobile workforce is strikingly clear."
This is the latest in a series of developments around Lua's close partnership with Citrix. Lua previously announced its integration with Citrix ShareFile, the secure enterprise file sharing and storage solution.
Lua will showcase this solution with Citrix at Citrix Synergy in Orlando, FL on May 12-14 as a special exhibitor in the Enterprise Mobility Management Pavilion. Feller, Austin Lane - Chief Product Officer and Ryan Snell - Vice President of Sales will be available to meet at booth 808.
About Lua
Founded in 2010 in New York City, Lua is the mobile-first communication solution for high-performance organizations. Lua offers an intuitive and cross-platform solution that includes secure messaging, instant group calling, an interactive directory, and accountability across a team through essential ReadReports. Insights, Lua's proprietary analytics dashboard, synthesizes communication data to provide actionable insights for managers to boost effectiveness within the organization.
Backed by investors including Abundance Partners, IA Ventures, Strauss Zelnick, Aaron Stone and John Maloney, Lua delivers powerful communication to enterprises across a range of verticals, including healthcare, logistics, hospitality, and retail. Lua also provides government-grade protection as a trusted vendor for the Department of Defense.
For more information, please visit: https://getlua.com/