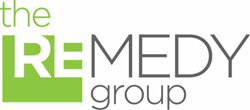 Portland, OR (PRWEB) May 06, 2015
The Remedy Group, the premier provider of executive search and growth strategy for the specialty pharmacy industry, will be exhibiting, presenting, and is a Silver Sponser of the 2015 Armada Specialty Pharmacy Summit. The Summit will be held May 4-8, 2015 at the Wynn Hotel in Las Vegas and is the largest annual gathering for the specialty pharmacy industry. Thousands of people will be in attendance, from pharmacy providers, pharma/biotech manufacturers, and payers, to learn more about the industry and network.
Erica Rothman, Managing Partner at The Remedy Group, will be one of the speakers during the Summit, focusing on how growing organizations can avoid common pitfalls and how to maintain the patient experience. "Having worked closely with so many organizations through their growth we've had the opportunity to see what works, what doesn't work, and how to build a scalable, efficient, and strong operation. I'm excited to share this knowledge with the attendees at the Summit and help them grow their businesses."
Jennifer Horn, Vice President of Sales at BioCure Specialty Pharmacy, will be speaking with Erica and sharing her insights from a rapidly growing organization. "BioCure is excited and honored to discuss and share with the Armada attendees what we have learned and experienced through our rapid growth and expansion this past year alongside our growth partner, The Remedy Group".
About The Remedy Group:
The Remedy Group is the premier provider of executive search and growth strategy to the specialty pharmacy industry. The top companies in specialty pharmacy retain the services of The Remedy Group when they must hire the right person the first time. Our proprietary search process connects us with the best talent in the industry.
The Remedy Group provides a complete range of services, including executive search, workforce planning, retention & engagement, operational efficiency, and accreditation/licensing.