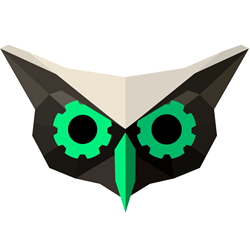 Help us shape the next generation of technology makers, they will make the technologies that shape our lives.
San Francisco, CA (PRWEB) May 06, 2015
LearnTech Labs is looking to diversify the software development industry by offering scholarships to talented students in underrepresented demographics.
LearnTech Labs is a new coding school that will combine the best of traditional and nontraditional computer science education. Their program is designed to teach students the technologies that are currently in highest demand with employers. Most coding bootcamps target only career changers, but LearnTech is also a college alternative for young adults.
Colleges have vast amounts of financial aid options available for many demographics. So far, most of the new coding schools cannot get accreditation because they do not fit the traditional academic model. This means common financial aid channels are denied to their students.
LearnTech is asking the Kickstarter community to help fill this gap by providing scholarships for underrepresented demographics. The goal is to fund a student scholarship program that is designed to encourage diversity in the software industry. And if they hit their stretch goal of $200k, they will open a campus in East Palo Alto, in partnership with the Live in Peace, StreetCode Academy.
Jordan Hart, one of the founders of LearnTech, has a simple mission: he wants to democratize access to the cutting-edge hybrid of college and coding schools. "We need to evolve rapidly to keep pace with our accelerating technology" Hart says, "and to do that elegantly, we need all the world's wisdom represented in the tech industry, not just that of a select demographic."
To learn more visit the LearnTech Labs Kickstarter Page.
About LearnTech Labs
LearnTech Labs is a new coding school launching in Redwood City, CA on August 15, 2015. They teach in-person, career-focused courses covering web and app development, alongside the foundations of computer science. Every part of the curriculum is designed with employment in mind, and the school supports students through the job hunt and into their careers.