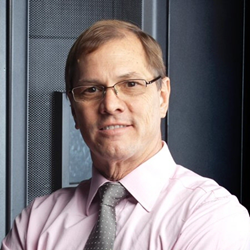 White paper 157 helps to answer questions about Eco-mode technology, and explains how advanced Eco-mode offers an improved alternative, what efficiency gains are possible and details the operational considerations of the technology.
London, United Kingdom (PRWEB UK) 5 May 2015
The growing financial and environmental costs associated with the energy used to power data centres has given rise to an appropriate drive to improve the efficiency of power and cooling equipment.
Schneider Electric's White Paper 157 "Eco-mode: Benefits and Risks of Energy-saving Modes of UPS Operation" originally focused on the technique of operating a double-conversion UPS in bypass mode to improve its power efficiency. A newly updated version, while retaining a discussion of the benefits and risks of this technique, known as Eco-mode, now discusses in addition an alternative energy-efficient mode known generically as advanced Eco-mode.
Standard Eco-mode is very similar to the basic mode of operation used in an offline UPS where it is called "standby" or "line interactive" mode. In these traditionally smaller, single-phase UPSs, the inverter/rectifier circuits are "offline" or are not part of the normal power path. In normal operation, therefore, the load is exposed to essentially raw mains power from the Utility. A similar mode of operation occurs with a double-conversion online UPS operating in traditional Eco-mode.
The benefit of Eco-mode is that it results in a pickup in UPS efficiency of between 2 and 5%. The cost of Eco-mode is that the IT load is exposed to raw utility mains power without the conditioning normally provided by the double-conversion, online UPS. Also, the UPS must continuously monitor the mains power and quickly switch to the UPS inverter when a problem is detected, before the problem can affect the critical load. There is therefore a slightly increased risk to the load when using Eco-mode.
In Schneider Electric's implementation of Advanced Eco-mode the primary power path during normal operation is the same as traditional Eco-mode: through the bypass path. But with advanced Eco-mode, the inverter remains "on", operating in parallel with the input without actually handling the load current. Since the inverter is already "on", it can more seamlessly take over the supply to the output where there is a mains failure.
There is a slight penalty to be paid in terms of energy efficiency, compared with traditional Eco-mode but advanced Eco-mode is still more efficient than running the UPS in standard line-interactive mode.
Written by Neil Rasmussen, Senior VP for Innovation at Schneider Electric, white paper 157 helps to answer questions about the technology such as what is Eco-mode and how does it work? How does advanced Eco-mode offer an improved alternative? What efficiency gains are possible and what could be expected using either mode? What are the operational considerations of the technology?
White paper 157, "Eco-mode: Benefits and Risks of Energy-saving Modes of UPS Operation" is available for free download from the Schneider Electric website, please visit http://www.apc.com/whitepapers or click here for more details.
==Ends==
About Schneider Electric
As a global specialist in energy management and automation with operations in more than 100 countries, Schneider Electric offers integrated solutions across multiple market segments, including leadership positions in Non-residential & Residential Buildings, Industries & Machines Manufacturers, Utilities & Infrastructure and Data Centers & Networks. Focused on making energy safe, reliable, efficient, productive and green, the Group's 170,000 employees achieved revenues of 25 billion euros in 2014, through an active commitment to help individuals and organizations make the most of their energy.