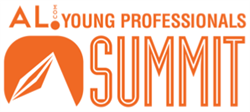 "We are the next generation of key community stakeholders and we believe that we can take steps to make Alabama much stronger when we unite our generation at the YP Summit in July."
Birmingham, Alabama (PRWEB) May 12, 2015
On July 10, Alabama's first Young Professionals Summit is taking place in Birmingham, Alabama at the Sheraton Birmingham Hotel, the Uptown Entertainment District and will be concluding at the Birmingham Museum of Art. This daylong conference starting at 8 a.m. will be a high-energy networking and development event and an open forum to discuss issues and initiatives that are changing cities throughout Alabama and beyond. Tickets for the Summit start at $125. Visit al.com/ypsummit for more information.
Young Professionals (YPs) who are looking to build a statewide network of colleagues, enhance their professional and educational development, and add their voice to the conversations shaping the future of Alabama are encouraged to attend the event. This includes Young Professionals who may be in career fields ranging from culture and arts to professional services to public sector, not-for-profit and beyond. Employers are also encouraged to send their top talent to the Summit for a valuable leadership development experience.
"I am excited about the prospect of connecting Huntsville's most powerful YP network with other groups throughout the State of Alabama," said Leah Hess, Chair of Huntsville's Committee of 100 YP and CEO of Paperclip47.com. "We are the next generation of key community stakeholders and we believe that we can take steps to make Alabama much stronger when we unite our generation at the YP Summit in July."
The programming for the event will include:

Awards -Recognizing organizations, people and projects that are moving Alabama forward
Community, Personal and Professional Development - A well-rounded set of discussions and workshops for attendees to choose from
Uptown Lunch Crawl- Several restaurants have partnered with the YP Summit to provide attendees with lunch featuring live entertainment!
Career Center – Whether attendees need advice on how to update their LinkedIn profile or ask for a raise from their boss, the career center will feature experts giving practical advice and guidance
Art on the Rocks - One of Birmingham's largest events designed by the Birmingham Museum of Art's Junior Patrons. Art on the Rocks features food, beverage, live music and more than 2,000 fun people to connect with. The first 100 registrants at the Summit get into Art on the Rocks for free.
Jeff DeQuattro, Founder of the Delta Bike Project in Mobile, Alabama believes that, "If the YP Summit is a harbinger of what is coming for Alabama, this state is in for a great ride. I look forward to exploring more opportunities for making Alabama have the highest quality of life for the people of today. We are the new decision makers and we have a strong voice; now, let's do something with it."
Sponsorship opportunities and limited exhibitor opportunities are available for companies who are interested. For inquiries and more information, contact Ed Fields: efields@al.com or (205) 325-2199.
TICKETS & ACCOMODATIONS
The host hotel for the event is Sheraton Birmingham. Hotel rates and registration link are available at al.com/ypsummit Tickets for the Summit are $125. For young professionals who are involved with any related group, a promo code will be provided to their group leader to receive a 20% discount on the registration fee, making it $99. This includes lunch, snacks, and access to people, information and opportunities that will be hard to find anywhere else.
The first 100 people to register for the Summit get into Art on the Rocks for free.
Be a part of the conversation by using #YPAlabama with all social media channels when talking about the Summit. For additional information about the AL.com Young Professionals Summit, visit al.com/ypsummit or visit the YP Alabama Facebook page.
ABOUT AL.COM
AL.com is Alabama's number one news and information site and a part of Alabama Media Group. Alabama Media Group is a digitally focused news and information company that combines the quality journalism of The Birmingham News, The Huntsville Times, Mobile's Press Register and The Mississippi Press with up-to-the-minute access of AL.com and gulflive.com.
ABOUT ALABAMA MEDIA GROUP
Alabama Media Group is a subsidiary of Advance Publications, Inc., a privately held communications company that owns Advance Digital, Condé Nast Publications, Parade Publications, Fairchild Fashion Group, American City Business Journals, Inc., Golf Digest Publications and more than 25 newspapers across the country. Their mission is to provide innovative ways to inform, connect and empower the people of Alabama and the communities they serve.
###