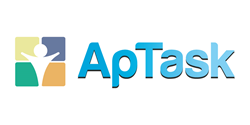 I am incredibly honored to be joining ApTask and the 3R Connect family of companies
Edison, NJ (PRWEB) May 06, 2015
Eddie Bright Jr. has joined the executive leadership team of ApTask as Chief Sales Officer. ApTask, is one of the nation's premiere providers of Staffing and Workforce Solutions in the U.S and globally. ApTask was named to the 2013 Inc. 5000 list, and one New Jersey 50 fastest Growing Companies. Eddie's role as Chief Sales Officer will be to foster his extensive relationships within the IT community globally and strategically grow new opportunities for ApTask suite of Human Capital Solutions. He along with ApTask global recruiting and managed services teams will be responsible for the placement and management of resources on Projects, Management Consultancy, Staffing Augmentation, Executive Search, RPO and Payroll Pass-Thru.
Eddie has provided thought leadership and services across several verticals during his 20 year career including Fiserv, Commercial/Retail, Life Sciences, Government and Manufacturing. Eddie understands and is always looking to define and facilitate how a dynamic IT culture interplays and should lead both internal and external business goals, and that understanding is key in how he consistently provides the right resource(s) and teams given any situation.
This collaborative approach allows ApTask to provide a deeper level of service and proactively identify and address future deliverables. The goal of ApTask is to always leverage their vast experience, relationships, industry knowledge and past successes to be an external resource to their client partners internal IT/ Business Supply operations and goals.
"I am incredibly honored to be joining ApTask and the 3R Connect family of companies. Taj Haslani and Joe Butler have built a tremendous company in ApTask and their global paradigm and solution offerings are best in class in servicing and leading their clients. My goal is to add value to their platform and more importantly provide this value to our clients and new clients".