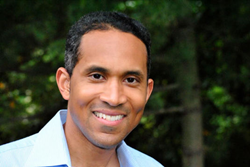 We are energized to see the entrepreneurial spirit alive and well in our nation's veterans.
Leesburg, VA (PRWEB) May 06, 2015
Militello Capital, a greater Washington, DC private equity investment firm, announces its follow-on investment and participation as the largest investor in the most recent round of financing for Nexercise, a Baltimore-based and veteran-led customizable fitness app company.
Two years after its initial investment, Militello Capital has reinvested in Nexercise in support of the launch of its new app, Sworkit. Militello increased its capital offering by 500 percent to close out the latest funding round. Nexercise is one of the 35 investments in Militello Venture Partners II Fund (MVP II), which closed in early February and whose portfolio companies experienced aggregate revenue growth of 162 percent from Q4 2013 to Q4 2014.
Aside from the increasing interest in fitness technology and the growth Nexercise has experienced in particular, William Militello, CEO of Miltello Capital, also saw an opportunity to partner with a fellow veteran turned entrepreneur, Greg Coleman, COO of Nexercise. Militello graduated from the U.S. Naval Academy in Annapolis and served as a Captain in the U.S. Marine Corps, while Coleman graduated from the U.S. Air Force Academy and served as a U.S. Air Force pilot and squadron commander. Coleman's business acumen was garnered at The Wharton School of the University of Pennsylvania, where he received his MBA. He is also an alumni of the prestigious Techstars accelerator program.
"The combination of great product offerings and Greg's leadership and adaptive skills in an increasingly competitive and rapidly evolving marketplace made our decision to further support a fellow veteran easy," says Militello. "We are energized to see the entrepreneurial spirit alive and well in our nation's veterans."
XX
About Militello Capital
Militello Capital is a Northern Virginia-based private equity investment manager working exclusively with registered investment advisers (RIAs) who aim to broaden their portfolio allocations to include entrepreneurs and real estate. Militello's investment philosophy and strategy are based on the principle that today's wealth is created in the real economy. The firm currently offers RIAs two distinct investment strategies that complement their existing portfolios: direct investments in income-producing commercial real estate and emerging technology venture capital.
The information contained herein should not be construed as personalized investment advice. Investing in venture capital companies involves some degree of risk and may not be suitable for all investors. Information presented herein is subject to change without notice and should not be considered as a solicitation to buy or sell any security. The companies highlighted above are not necessarily the highest performing investments in the fund, but are noted as purchases made to date. The reader should not assume that investments in the companies identified were or will be profitable.