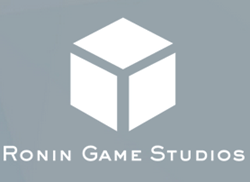 New York, NY (PRWEB) May 06, 2015
KnowVera, a financial technology company that provides a subscriber based educational and technical analysis electronic platform for professional traders, is proud to announce the launch of their subsidiary company, Ronin Game Studios, LLC. Ronin Game Studios, LLC will be the leading provider of Wall Street themed entertainment games.
"As a professional trader with more than 30 years experience, I wanted to come up with a way to bring the excitement and energy of the trading floor to the mobile gaming space, said Stephen Kalayjian, Co-Founder and COO of KnowVera and Ronin Games Studios. "By partnering with leading mobile game developers we created an entirely new and entertaining way to play the stock market."
Ronin Game Studios will leverage and incorporate into its platforms KnowVera's unparalleled access to top-tier content, contacts and technology. In addition, they have formed an exclusive partnership with DriveWealth, a leading global broker dealer and educational content provider that helps investors understand finance and investing basics. DriveWealth will help support the back-end of the games and will give users the opportunity to take their skills and apply them to real-world trading.
This summer, Ronin Game Studios will launch two ground-breaking Wall Street-themed games with corresponding mobile applications. Each application will rely on real-time market data and offer a completely different experience:
King of Trading, launching May 2015, is a fantasy stock market trading game of skill that will allow users to apply individual skills and knowledge by competing against other players in a real world, real time, stock market simulation to win real cash prizes. The first of its kind, King of Trading will bring the rush of the trading floor right to a desktop, tablet or mobile device.
Battle for Wall Street, launching June 2015, will take users on an unpredictable adventure as they try their luck at becoming the next Titan of Wall Street. A life simulation game, players will start their own virtual firm, which requires everything from constructing the trading floors and purchasing the coffee to hiring and managing the day-traders.
"Our goal at Ronin Game Studios is to create unique and exciting games that will be entertaining and will bring the Wall Street experience into people's lives like never before," said Harry Temkin, Chief Executive Officer at KnowVera and Ronin Game Studios. "Whether a trader, a game-of-skill player, an adrenaline junkie or a soccer mom, Ronin Game Studios will have an entertainment platform for everyone."
About KnowVera
Leaders in generating new trading ideas, KnowVera utilizes leading edge technology and expert service to deliver superior market intelligence and exceptional trading results. Since 2006, KnowVera executives, led by recognized industry experts, have been providing market research and commentary. Their proprietary algorithmic trading platform, allows traders to create, test and execute an unlimited number of technical and quantitative trading strategies, not in weeks with a team of PhDs, but in minutes or hours.
For more information visit http://www.knowvera.com
About Ronin Game Studios
Ronin Game Studios, LLC, a subsidiary of KnowVera, LLC, is the leading provider of Wall Street themed entertainment games. It was born of a collaboration between lifelong executive day traders and mobile game developers. Together the group built an entirely new and entertaining way to play the stock market.
For more information visit http://www.roningamestudios.com