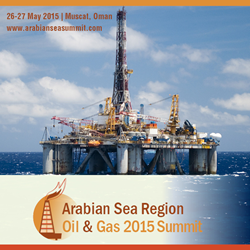 It's an IRN Summit
London, UK (PRWEB UK) 6 May 2015
Amongst the important discussions that will take place in a couple of weeks during the Arabian Sea Oil & Gas 2015 Summit, one key issue to be addressed is the implementation of green solutions in oilfields' production as many oil majors have started using this technology in their operations.
Given the natural attributes, including a significant number of mature oil fields, vast oil deposits and sunlight, the Middle East is the next frontier to use this type of technology, with Saudi Arabia already having launched the first project.
IRN interviewed Dr. Joachim Krueger, CEO of Solarlite, to take some insights on why oil companies should explore the opportunities that this technology can offer. His presentation at the Arabian Sea Region Oil & Gas Summit this month will go into depth about the benefits of this technology.
While giving an overview of the mature fields in the Middle East he highlighted that "Mature fields account for over 70% of the world's oil and gas production. Many of these fields are in the secondary or tertiary production phases. The Middle East is so unique because of the concentration of numerous giant fields. The current problem is that the fields are in operation for more than 50 years and their production rate is beginning to decline and is close to reaching the economic limit. The "easy" oil has been extracted in these fields. The oil companies are looking for methods how to improve the amount of oil recovered. Solar enhanced oil recovery can be a sustainable and future-oriented solution."
Given the current situation in the oil industry, oil companies are looking for ways to reduce the production cost. The question is, would green solutions a cost-effective way of oil extraction? According to Dr. Joachim Krueger, "Generating solar process steam for thermal EOR is an approach to optimize oil field production. Steam flooding is a well-known and established solution to extend oil field lifetime or make additional resources accessible. So far this has the downside of high OPEX while you need to burn fuel in the steam boilers. With our solar steam boiler you get your steam almost for free, since the sun sends no bills. So by combining the existing boilers with a CSP plant you can achieve energy savings up to 50% with guaranteed constant and stable production and operating lifetime of more than 30 years."
The full interview is available here. More information about the Summit can be found on http://www.arabianseasummit.com and about the organisers, IRN, at http://www.irn-international.com. On the Summit's website, it's also possible to subscribe to the Summit's newsletters. IRN offers daily updates about the project in their Linkedin Group - The Oil & Gas Network and their Twitter account - @IRN_OilandGas.