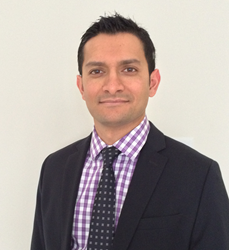 COLUMBIA, Md. (PRWEB) May 06, 2015
NextLOGiK, a technology company based in Columbia, Maryland, named Prabin Adhikari to the position of operations research analyst. Adhikari, who has experience in mathematical modeling, numerical analysis, reasoning and problem solving, will streamline NextLOGiK's business operations.
"Prabin brings an opportunity to learn from our past experiences through data analysis and strategize towards more efficient business decisions. We are already working towards uncovering historical trends that will predict future outcomes," said Kirk Couser, CEO of NextLOGiK.
Adhikari holds a doctorate in physics from the University of Maryland. During his graduate studies, he was a research assistant for the Joint Quantum Institute. Adhikari also attended St. John's University in Jamaica, where he earned his bachelor's degree in physics and mathematics. His honors include graduating summa cum laude, joining the Dean's List of Distinguished Students and earning the Gold Key in mathematics and physics.
About NextLOGiK
NextLOGiK (http://www.nextlogik.com) delivers comprehensive technology services ranging from custom website design, mobile application development, user experience design to creation, and delivery of complex enterprise web applications and managed network services.
About CompWALK
CompWALK (http://www.compwalk.com) is a mobile-ready, online software platform that allows organizations in all industries to measure compliance with regulations, industry standards and corporate benchmarks—whether regulatory, external or internal by nature. The data is recorded and processed in real time, regardless of platform (web or mobile), eliminating any delay and allowing decision-makers to respond immediately.