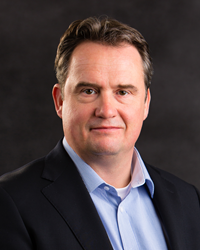 Milwaukee, WI (PRWEB) May 06, 2015
Advicent Solutions, the leading provider of SaaS technology solutions for the financial services industry, announced that its management team has promoted Peter Dussel to Chief Operating Officer EMEA. As COO, Dussel will have overall EMEA responsibility for the company's growing global and Dutch operations, including strategic business development, implementing global growth strategies and overseeing the company's recent developments in the EMEA market. He will focus on continuing to build a strong, customer-focused organization, while increasing efficiency across all aspects of operations. In addition, he is part of the global executive team.
"This promotion strengthens our executive management team and greatly adds to our capacity to implement our growth strategy," said Phil Cunningham, Advicent CEO. For the past five years Peter has served as COO of Figlo, and since joining the organization in November of 2000 has held many different positions. Phil Cunningham continues, "We have the highest degree of confidence that his leadership will further expand Advicent's impressive record of innovation and continued value creation for customers, employees and shareholders."
Peter Dussel has held a variety of leadership positions including product manager for several product lines, successfully driving innovation and record growth. Dussel has played a critical role in the development of a number of new technologies and has strengthened the company's relationships with key industry partners. He holds a degree from the Universiteit Leiden. His product background and business experience make him ideally suited to lead the next phase of the organization's growth and success. "I am honored to have been chosen by the executive team to lead Advicent in EMEA into the next exciting era of our company," said Dussel.
About Advicent
Advicent Solutions is the leading provider of SaaS technology solutions for the financial services industry, servicing dozens of the world's largest financial institutions. Our products include financial planning, goals assessment and marketing communications tools. Through our innovative product capabilities and dedicated services, we are able to help thousands of financial professionals and their clients understand and impact their financial future. Our mission? To one day enable everyone to achieve this same goal. Visit http://www.advicentsolutions.com for more information.