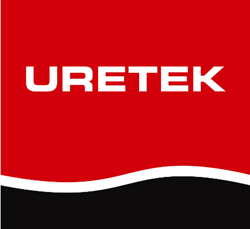 College Station, TX (PRWEB) May 05, 2015
Kathleen Shanahan, Chairman and CEO of URETEK Holdings, Inc., a soil stabilization and foundation rehabilitation company, will be a panelist at the William Waldo Cameron Forum on Public Affairs. The event, which is hosted by the George Bush Presidential Library Foundation, will feature three former members of the George H. W. Bush Administration who will share the stage to tell stories of their time in the White House and impart how these experiences influenced their unique and dynamic careers. Other panelists include Judy Smith, inspiration for and co-executive producer of the hit TV show Scandal and former Deputy Press Secretary, and Ivan Allen, actor and voice-over artist and former Deputy Assistant Secretary for Legislation and Acting Assistant Secretary of Housing.
"I was honored to work both for President Reagan and for Vice President Bush during my time at the White House. I learned the value of team work, as every member plays a role in the execution of good governance and policy, and the importance of evaluating every detail you know at that moment to make the best decision you can to keep moving forward. Both of these lessons, learned early and often, have been directional in the success of my career path since my White House days," said, Kathleen Shanahan
Ms. Shanahan has a distinguished background in business, politics and public service. Ms. Shanahan has held federal and state public policy positions of chief of staff for Florida Governor Jeb Bush, chief of staff to Vice President-elect Dick Cheney, deputy secretary of the California Trade and Commerce Agency, special assistant to then Vice President George H. W. Bush and staff assistant on President Reagan's National Security Council.
Kathleen M. Shanahan is currently Chairman and CEO of URETEK Holdings, Inc. URETEK Holdings is a Florida based company focused on soil stabilization and densification for infrastructure rehabilitation. URETEK provides fast, minimally-disruptive, cost-effective repair solutions through the use of a patented polymer based application process. Prior to URETEK Holdings, Ms. Shanahan was Chairman and CEO of WRScompass, a civil and environmental construction company. WRScompass experienced significant growth under her leadership. Prior to her executive management posts, Ms. Shanahan was a senior consultant to former New York Stock Exchange CEO John Thain and a senior executive in charge of public and community affairs at Paine Webber.
The forum will take place at the Rudder Theater in College Station, TX. The event is free and open to the public, but tickets are required for entrance. Tickets are still available at the MSC Box Office in the Rudder Theater Complex or call 979-845-1234 for ticket information.
About the William Waldo Cameron Forum on Public Affairs
The William Waldo Cameron Forum on Public Affairs brings distinguished leaders and recognized experts on major public affairs issues to the George Bush Presidential Library Center and the campus of Texas A&M University. Established through an endowment from Flora Cameron Crichton as a memorial to her father, the forum is designed to reach a broad audience, including students and faculty of Texas A&M University and members of the general public.
About URETEK Holdings, Inc.
URETEK Holdings, Inc. specializes in improving the weight-bearing capacity of subsurface soils through the injection of patented, lightweight, expanding structural polymers. The patented URETEK Deep Injection Process® provides the industry's most cost-effective, quickest and safest solution for soil stabilization and densification at depth without excavation. For 25 years, URETEK has safely completed more than 85,000 projects leveling, lifting, sealing and stabilizing structures of all sizes for commercial, residential, and governmental clients. URETEK Holdings is currently operating in 31 states across the United States.