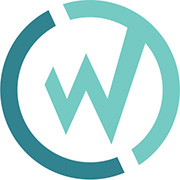 Charlottesville, VA (PRWEB) May 05, 2015
Top mobile strategy, design, and development services agency, WillowTree, announced today it has been named to the 2015 Virginia Fantastic 50 List for a third-consecutive year by the Virginia Chamber of Commerce. This year, WillowTree ranked 4th on the Chamber's prestigious list of Virginia's fastest-growing companies, jumping ahead five positions from their 2014 ranking.
"As companies across the United States continue to recognize the absolutely critical role of mobile when it comes to providing them with a competitive business edge, more and more of them have turned to the incredible team we have here at WillowTree to help them implement their mobile strategies, and design and develop their apps," said Tobias Dengel, CEO of WillowTree. "We are extremely honored that the Virginia Chamber of Commerce has recognized WillowTree's growth once again and included us on the Fantastic 50 list for a third-consecutive year. We're looking forward to more years of positive growth that we anticipate will continue to make us regulars on the list."
The Virginia Chamber of Commerce announced the names of fifty of the fastest-growing Virginia companies at the twentieth annual "Virginia's Fantastic 50 Awards Banquet" on April 30 at the Westfields Marriott in Chantilly. More than 400 attendees participated in the banquet to recognize the success of these Virginia entrepreneurs.
"In charting the Chamber's Blueprint Virginia long-term business plan for the Commonwealth, 7,000 business leaders agreed on a path to ensure we remain a leader in technology, innovation and startups," said Virginia Chamber President and CEO Barry DuVal. "When we cultivate an environment where entrepreneurs can start and grow successful businesses, Virginia wins."
WillowTree's ranking, as well as a full list of the Fantastic 50 award winners is available here.
About WillowTree, Inc.
WillowTree, Inc. is a mobile solutions specialist bridging the highest level of consumer user experience (UX) with enterprise-grade deployments and security. Founded in 2007, WillowTree is a chosen partner of the world's leading companies, including GE, Johnson & Johnson, Time Warner, PepsiCo, Wyndham, AOL, AEG, and Harvard Business Publishing. Clients trust WillowTree to guide and execute their mobile initiatives and create their Powerful Mobile Solutions™.
For more information, please visit: http://www.willowtreeapps.com
About the Awards
Virginia's FANTASTIC 50 award program is a signature event of the Virginia Chamber of Commerce. Now in its 20th year, the FANTASTIC 50 program is the only annual statewide award recognizing Virginia's fastest growing business.
Nominations for the 2015 FANTASTIC 50 were sought last fall from local chambers of commerce, economic development organizations, and through the sponsors' networks; companies may also nominate themselves.
To be eligible, a company must be privately held with headquarters in Virginia, show sales between $200,000 and $100 million, and demonstrate positive revenue growth and positive net income in its most recent fiscal year over the previous year. Companies are judged on four-year sales revenue history. The professional service firm Dixon Hughes Goodman verifies all award entries.
The Fantastic 50 award program is sponsored by the Virginia Chamber, Cox Communications, Inc., Virginia Business Magazine, Dixon Hughes Goodman, SunTrust Bank, Capital One, Williams Mullen, Leidos and the Westfields Marriott.