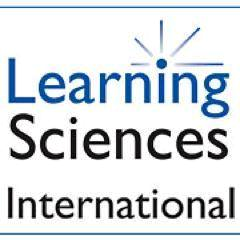 I've been in many districts and seen many programs, but I cannot believe what I've seen this year with this instructional model.
Princeton, Minnesota (PRWEB) May 11, 2015
Life to the Max, a Minneapolis-based television show that "highlights stories of perseverance, tenacity, and winning attitudes," will feature Learning Sciences International's Demonstration Schools for Rigor initiative in an upcoming episode, airing on the CBS affiliate WCCO on Saturday, May 16 at 11 p.m. CDT.
The episode will feature Princeton School District's innovative process as all four schools—North and South Elementary Schools, Princeton Middle School, and Princeton High School—work closely together in district-wide alignment to transform their schools, focusing on rigorous, standards-based instruction supported by intensive collaboration, coaching, and instructional rounds.
"It was inspiring to do a story on what they are doing in the Princeton schools," said Mike Max, producer and host of Life to the Max. "It's a fresh, innovative approach to education with a real passion for the people it impacts most: the students."
The Princeton schools are four of the 17 schools engaged in the Demonstration School Initiative in Minnesota, in partnership with Learning Sciences International. Supported by Learning Sciences' coaching and professional development, Princeton's Demonstration Schools will function as a cutting-edge educational laboratory, model schools where educators from around the state and beyond will be invited to visit working classrooms, collaborate with fellow educators, and learn effective strategies for unit planning, teaching, formative assessment, data analysis, and reflection.
Learning Sciences developed Demonstration Schools for Rigor on a foundation of three pillars: 1) an evidence-based model of instruction, the Marzano Center Essentials for Achieving Rigor, specifically designed to ensure rigorous pedagogy and learning in every classroom; 2) a series of Leadership Academies for school and district administrators to ensure clear and aligned leadership objectives and tightly coupled systems; and 3) the groundwork and support for a district-wide cultural shift that embraces the growth mindset necessary to achieve deep and sustained results.
Says Princeton District Superintendent Dr. Julia Espe: "We are making progress this year that I have never seen in my whole career. I've been in many districts and seen many programs, but I cannot believe what I've seen this year with this instructional model. The kids are so engaged with their learning. I can finally say, 'this is the way to go.'"
Dr. Espe will join Learning Sciences on Thursday, May 21 for an open house to showcase Demonstration Schools in Minnesota. School districts in the area and neighboring states are invited to attend and observe the results of the Marzano evaluation model in real-world classrooms. In addition, Learning Sciences will host a webinar on Wednesday, May 13 to discuss the Minnesota Demonstration Schools and provide information on the open house. Register here to attend the webinar.
To learn more about Learning Sciences International and its Demonstration Schools for Rigor program, contact the company at 877.411.7114 or visit LearningSciences.com.