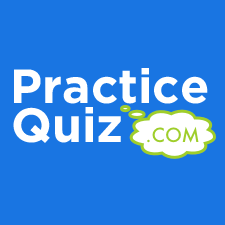 Our aim is to provide a one-stop destination for our clients, where they can feel confident in having prepared thoroughly for taking the next step of their academic or professional lives, whatever it may be
Boston, MA (PRWEB) May 09, 2015
Practice Quiz, a leader in providing free, premium test preparation materials, has expanded its website with a new section on test resources. It features informational blog articles dedicated not just to helping student ace exams, but also to assisting them in pursuing their careers through education and professional programs.
The Practice Quiz website contains test prep materials for academic and professional certification exams for a wide range of audiences, from high school students to adults in professional licensing programs. To date, the site boasts practice questions for over 250 tests, including academic exams such as the SAT, ACT, GED, GRE, TOEFL, LSAT, and GMAT, as well as AP and SAT subject tests. Professional exam topics include Praxis and NYSTCE tests for educators, NREMT exams for first responders, PE and FE civil engineering tests, ASVAB tests for military recruits, state-specific real estate agent exams, and much more.
The new free Practice Quiz resources blog section complements subject learning by providing a wide range of content to help test-takers succeed on test day and beyond. Test taking tips are of course available in their own section, offering advice on study methods, time management, and even which foods to eat before taking an exam. But students can also benefit from resource articles on topics such as language learning, education financing, and college admissions. Professionals looking to be licensed in graduate programs can also find articles on the job search process, interviewing, and field-specific guidance for careers in nursing, finance, civil service, education, social service, real estate, and the military, among others.
"We launched the new resources section to give our users another tool to succeed academically and beyond," said Victoria Slingerland, President and Co-founder of Practice Quiz. "Our aim is to provide a one-stop destination for our clients, where they can feel confident in having prepared thoroughly for taking the next step of their academic or professional lives, whatever it may be."
Practice Quiz is a test prep and resource website enterprise based in Boston. Practice Quiz prides itself on providing free study materials for over 280 professional and academic standardized exams, including high school and college admissions tests, IT certification exams, business and professional development exams, teaching exams, and medical board exams.