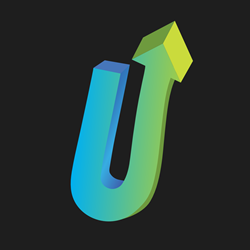 We truly appreciate the support of our clients, without whom we would have never come this far
Boston, MA (PRWEB) May 11, 2015
Upward Mobility, a leading provider of test study tools, announced today that it now has over 150 apps available for download, providing thousands of study questions to students in a broad range of fields.
Upward Mobility was founded in 2009 to provide high-quality management education and test preparation material that is witty, engaging, and adds value to the learning process. Content is created exclusively for Upward Mobility and reviewed by field experts who are professionals in their respective fields. Today they offer dozens of study apps for topics ranging from child psychology to commercial driving to medical coding. All of Upward Mobility's apps are available on iTunes for iPhone, iPad, and Mac; Google Play for Android; Amazon Kindle; Windows 8 and Windows Phone; and Nook.
Academic exams covered by Upward Mobility's apps include subject tests for the Advanced Placement (AP), SAT II, and College Level Examination Program (CLEP) programs, as well as Praxis exams for professional teachers. Business topics include real estate agent exams for over 40 U.S. states, as well as Six Sigma and FINRA certification. Medical professions are the best represented, with apps covering over a dozen nursing specialties as well as pharmacy technician exams, birth professional exams, and all levels of Emergency Medical Technician (EMT) certification. Technical exams include the Microsoft Certified Solutions series and a wide variety of CompTIA tests. Upward Mobility also offers exams for food service professionals, social workers, civil servants, and fitness professionals. They even have apps geared toward learning about more fun topics, like Bitcoin and Poker.
"Reaching this landmark is a testament to the value that we have provided to our users," said Victoria Slingerland, President and Co-founder of Upward Mobility. "We truly appreciate the support of our clients, without whom we would have never come this far. In the future, we plan to continue to expand our practice test offerings to encompass an even broader scope of exams, including laboratory sciences and physical and occupational therapy."
Upward Mobility is a test prep app enterprise based in Boston, and is a 100% woman and minority-owned business (SOWMBA-certified). Upward Mobility prides itself on providing free and low-cost test prep for over 150 professional and academic standardized exams, including high school and college admissions tests, IT certification exams, business and professional development exams, teaching exams, and medical board exams.