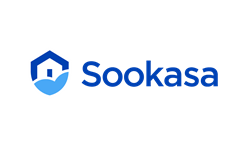 San Mateo, Calif. (PRWEB) May 06, 2015
Cloud security companies Sookasa Inc. and SafeMonk today announced a strategic partnership to help small-to-medium businesses secure their sensitive data more effectively in the cloud. The two industry-leading companies are teaming up to transition SafeMonk customers to Sookasa's feature-rich Dropbox encryption platform.
"We're thrilled to welcome SafeMonk users to the Sookasa family, and it's hugely meaningful to us that the people behind SafeMonk, the global powerhouse SafeNet (now Gemalto IDSS), are giving Sookasa their endorsement," said Sookasa CEO and co-founder Asaf Cidon. "Democratizing security is something that we've believed in from day one: It's the key to making the convenience of the cloud accessible for all. SafeMonk was a pioneer in this space, and it has played a huge role in popularizing security for individuals and SMBs at a time when they need it most."
SafeMonk will cease operations in August, and as part of the partnership, current SafeMonk users will receive an extended Pro account from Sookasa. The partnership between Sookasa and SafeMonk grew out of a mutual respect between the companies. When the SafeMonk team determined it could no longer serve a direct-to-consumer model, after evaluating alternatives, the team connected with Sookasa to help create a seamless transition.
"Sookasa is the best solution for SMBs for seamless security in Dropbox, " said Chris Holland, VP of Cloud Services at Gemalto IDSS. "When we started SafeMonk, there weren't many options. Now there are many—but we believe that Sookasa is the best one out there, because it's the most seamless solution available, preserves the native Dropbox experience, and was designed with regulation requirements in mind. It was really important to us to leave our valued users in good hands."
SafeMonk began in 2012 as a project within SafeNet Inc.'s Labs division to solve a widespread problem around encrypting content in the cloud. More than half of SafeMonk's users come from outside the United States, which will allow Sookasa to deepen its international footprint.
Since its founding in 2012, Sookasa has provided transparent security and encryption to the cloud. Sookasa tightly integrates with Dropbox, and it has partnered with Dropbox for Business to preserve Dropbox's famously convenient user experience.
About Sookasa
Sookasa delivers seamless Dropbox encryption and security, enabling professionals to use their favorite cloud service to store, sync, and share sensitive data while complying with regulations such as HIPAA, FERPA, and PCI DSS. Sookasa secures files with bank-grade AES 256-bit encryption and uses a patented key management system to restrict access to information. Through the Sookasa dashboard, businesses can effortlessly control and audit access to sensitive data across users, devices, and files. Administrators additionally have the ability to revoke access in real-time to any user or device, further enhancing the protection of important files. Learn more at sookasa.com.