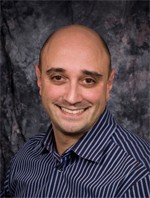 "Grief is one of the most difficult traumatic experiences to overcome. Individuals struggling with grief will sometimes use drugs and alcohol to cope." - Jim Scarpace, Executive Director, Gateay Aurora
Chicago, IL (PRWEB) May 07, 2015
Gateway Alcohol & Drug Treatment will host two expert-led CEU webinars in May to help healthcare and medical professionals better understand the relationship between grief and addiction. Participants will learn how to recognize symptoms and behaviors an individual who struggles with grief and addiction issues may exhibit. The treatment strategies and intervention techniques used in addiction treatment to help those who may be using substances to cope with grief and loss issues will also be covered.
Healthcare professionals may earn one continuing education credit compliments of Gateway while increasing their understanding of the close relationship between grief and substance use disorders. Gateway's webinars will only be offered Tuesday, May 19 and Thursday, May 28, 2015 from 12:30 p.m. to 1:30 p.m.
There is a strong relationship between substance use disorders and traumatic experiences, according to the Substance Abuse and Mental Health Services Administration (SAMHSA). "Grief is one of the most difficult traumatic experiences to overcome and can lead to patterns of despair, depression and overwhelming feelings of emotion. Individuals struggling with grief will sometimes use drugs and alcohol to cope with these issues," said Jim Scarpace, Executive Director, Gateway Aurora. "This webinar was developed to help healthcare professionals identify trauma related issues, as well as to understand effective strategies and treatment approaches that are available to treat them."
To sign up for a webinar training, please visit RecoverGateway.org/Training.
About Gateway Foundation Alcohol & Drug Treatment
Gateway Alcohol & Drug Treatment Centers provide substance abuse treatment services for teens and adults at drug treatment centers throughout Illinois and the St. Louis Metro East area. Gateway's outpatient and inpatient treatment centers are licensed by the state of Illinois and accredited by The Joint Commission. Each year, Gateway's professional clinicians help thousands of individual's successfully complete treatment each year.
Learn more about Gateway's free, confidential consultation, or call 877-505-HOPE (4673).