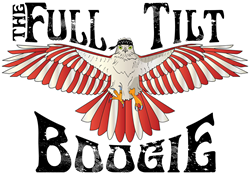 A family-friendly music festival offering convenient and spacious access to enjoy great music with outstanding acoustics in a breathtaking setting
Pownal, VT (PRWEB) May 06, 2015
Green Mountain Live! is proud to announce The Full Tilt Boogie, a progressive, environment friendly music festival set for August 22nd in the green mountains of southern Vermont. Legendary Texas rockers ZZ Top and contemporary blues rock guitar slinger Gary Clark Jr. will co-headline renowned and emerging artists including Buddy Guy, Blackberry Smoke, The Marshall Tucker Band, Trigger Hippy, The Wood Brothers, Albert Lee, Girls Guns & Glory, and more!
The property hosted the Lollapalooza Music Festival in 1996 and is now positioned to offer multiple music festivals annually during the summer and fall seasons. For more information, please visit http://www.greenmountainlive.com.
The Full Tilt Boogie, produced by TTM, UMT PRESENTS and Green Mountain Live!, is a family-friendly music festival offering convenient and spacious access to enjoy great music with outstanding acoustics in a breathtaking setting. The festival will use electric power generated by renewable resources. After arriving through secure gates, attendees can spread out with plenty of room to see the stage, hear the music, and enjoy the festival's wide array of top food truck vendors and beverage distillers from around New England.
Located in Pownal, Vermont, known as "The Gateway to Vermont", Green Mountain Live! (GML!) offers easy access from across New England and the tri-state areas with a 45 minute drive from Albany and less than three hours from Boston, New York City, and Hartford. While there is plenty of parking available on site, attendees are encouraged to carpool, access the area via Peter Pan Bus Lines, or use the venue's free bike storage. The Pownal area has many surrounding activities and is known for weekend getaways.
Tickets for The Full Tilt Boogie will be on sale starting May 20th at 9:00am EST through Ticketmaster at http://www.ticketmaster.com/event/01004E86D679621B. For more information on The Full Tilt Boogie and Green Mountain Live!, please visit http://www.greenmountainlive.com..
About Green Mountain Live!
Green Mountain Live! is the home of premier music festivals and special events that will be offered throughout the summer and fall in a bucolic, rural setting in Vermont, conveniently located to major cities in New England and New York. The music venue has a vibrant history as the home of the former Green Mountain Racetrack. Known as "The Feel Good Track," families from around New England would travel hundreds of miles to enjoy horseracing in the midst of Vermont's incredible natural beauty. For more information, please visit http://www.greenmountainlive.com or connect on social media.