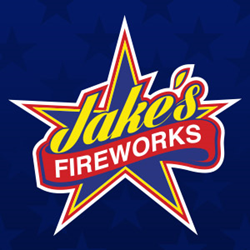 "Jake's Fireworks Distribution Center in South Carolina is ready to stock fireworks across the state of Georgia" Mick Marietta, CSO Jake's Fireworks
Wagener, SC (PRWEB) May 07, 2015
The fireworks business is soon to be booming in Georgia as Governor Deal signs House Bill 110 into law, legalizing the sale of consumer fireworks according to the Atlanta Journal Constitution. In the past many Georgia residents traveled to bordering states to purchase fireworks. That revenue will now stay in Georgia and allow residents to celebrate Independence Day with fireworks legally.
Jake's Fireworks, a leading distributor of wholesale fireworks, is well prepared for the spike in demand for fireworks this season. "Our Wagener, South Carolina fireworks distribution center is prepared and ready for orders, " Mick Marietta, CSO Jake's Fireworks. The Jake's Fireworks Distribution Center is less than 50 miles from the Georgia border making for fast and easy transport to any location in Georgia. Jake's Fireworks distributes their brand World Class Fireworks, which is one of the top selling and most recognized fireworks brands.
The legalization of fireworks in the state will spark the economy through increases in sales tax. In addition the bill requires an excise tax and a $5000 license fee to fireworks retailers. The new law also prohibits the possession of fireworks in school zones, at school functions or on school buses.
About Jake's:
Jake's Fireworks has distribution centers serving nine US states, and retail locations where the general public can shop for fireworks in six states, comprising 250 total retail locations. This means that whether you are looking for wholesale fireworks for a major event or for your own retail establishment, or you are simply someone who would like to put together your own special fireworks display for a local event or family occasion, you can access Jake's Fireworks' world class range of pyrotechnic delights.