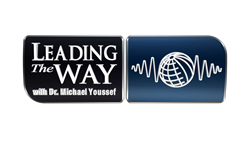 Overall, we have been able to reduce transfer times...
Ottawa, Canada (PRWEB) May 12, 2015
Unlimi-Tech Software, Inc., the Emmy® Award winning creator of FileCatalyst, today announces the deployment of FileCatalyst Direct and FileCatalyst Workflow by Leading the Way to accelerate the transfer of their media files.
Celebrating 26 years of ministry, Leading the Way's television and radio programs are broadcast in over 24 languages and cover more than 190 countries. Previously, Leading the Way had relied heavily on FTP, cloud applications, and various other free web-based applications to transport large media files in and out of their facility. However, especially with FTP transfers, they were noticing large amounts of degradation in overall network performance.
By implementing FileCatalyst solutions, Leading the Way now has more managed, efficient transfers. FileCatalyst Direct is used to send large volumes of content weekly to their playout servers in the South Pacific and to send and receive content from freelance editors. FileCatalyst Workflow, a web portal for file transfer needs, is being used to send and receive files to and from third parties. In the future, Leading the Way will be implementing FileCatalyst Workflow into day-to-day translation and subtitling workflow needs.
Since FileCatalyst allows users to manage their bandwidth allocation, Leading the Way is able to more efficiently use their network capacity by tuning the bandwidth allocation for large file transfers based on the time of day. In addition, the automation of FileCatalyst's HotFolder application has helped reduced the manual process of uploading and downloading from FTP. Files are now simply dropped into the appropriate HotFolder, automatically sent, and the required parties are notified of the file delivery.
"Overall, we have been able to reduce transfer times and dedicated man hours by transitioning from FTP to FileCatalyst, saving us both time and money," says Ryan Jensen at Leading the Way, "Now our team is able to focus on more important tasks than tracking uploads and downloads."
About Unlimi-Tech Software, Inc.
Located in Ottawa, Canada, Unlimi-Tech Software Inc. is an Emmy® Award winning pioneer in managed file transfers and the creator of FileCatalyst, a patented accelerated file transfer solution. Founded in 2000, the company has more than one thousand customers in media & entertainment, energy & mining, gaming, and printing, including many Fortune 500 companies as well as military and government organizations. FileCatalyst is a software platform designed to accelerate and manage file transfers securely and reliably. FileCatalyst is immune to the effects that latency and packet loss have on traditional file transfer methods like FTP, HTTP, or CIFS. Global organizations use FileCatalyst to solve issues related to file transfer, including content distribution, file sharing, and offsite backups. To learn more visit filecatalyst.com or @FileCatalyst on Twitter.
About Leading the Way
Leading the Way produces television and radio programs, DVDs, CDs, books, a monthly devotional magazine, solar-powered Navigators, and daily e-devotionals to spread the light of Christ. In 2009, the ministry launched THE KINGDOM SAT television channel to broadcast Biblical Truth from 50 ministry partners to five continents on five satellite platforms in English, Arabic, and French. Leading the Way also partners internationally with in-country follow-up teams to encourage new believers in their faith, helping God's Kingdom to grow around the world and funds Help the Persecuted to provide vital aid to believers being persecuted for their faith in God.