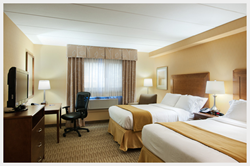 "We have come up with a series of innovative options for our customers...."
Philadelphia, PA (PRWEB) May 13, 2015
Greenbee Parking has announced a new set of discounts for customers using the Philadelphia (PHL) airport. The young brand has already made quite an initial impression with their innovative parking options and the affordable pricing that has offered travelers a way to deal with increasing costs, especially when they travel. Their latest deals, however, promise to take these savings even further especially for those who travel frequently. They can now expect major savings throughout the year even without the usual Philadelphia airport parking coupons because Greenbee rates are not designed for promotions but for actual savings for all.
"We don't believe in hype but in actual work and all our offers reflect this philosophy," said Christine Cooper – Marketing Coordinator, Greenbee Parking. "We have come up with a series of innovative options for our customers using the Philadelphia (PHL) airport. Now they can expect great parking options at great rates without the need to look for Philadelphia airport parking coupons to save money every time."
Philadelphia International Airport Parking Information
Philadelphia International Airport is one of busiest airports in the United States and has seen over 30 million domestic passengers traveling through it in 2013. The same year also saw over four million international passenger footfalls all of which combine to make this airport one of the thriving business hubs in the Delaware valley region. It is no surprise that the airport generates more than $14.4 billion in revenue annually and is one of the largest employers in the region. All these also explain why the authorities have spent over $1 billion in renovations and are open to all development plans for the airports, from public as well as private sectors. One of the major players in the latter segment is Greenbee Parking that has completely opened up and changed the airport parking scenario. They have become synonymous with affordable parking which doesn't need Philadelphia airport parking coupons to help one save money.
The Greenbee Airport Parking Solution
Greenbeeparking.com is the connection between consumers and parking vacancies in close proximity to major airports and seaports. The parking spaces are very affordable because the company has negotiated discounted rates with major hotel chains for the parking spaces that are not currently occupied. Here's how it works.
Greenbee Parking puts the available inventory of parking spaces on their website to be reserved by business and leisure travelers looking for cheap airport parking. This alternative method for finding parking equates to significant savings for the traveler. You can learn more about their offers from (http://youtu.be/RWc3dqhugFA).
About Greenbee Parking
Greenbee Parking is the nation's most innovative long-term parking company, with a new way of making long term parking affordable. The company is rapidly adding new airports to its network.