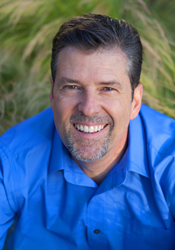 'Giving Candy to Strangers' is a must read for anyone wanting to expand their business (and personal) relationships. - Kevin Sorbo, TV & film actor, & business owner
(PRWEB) May 07, 2015
There are many books out there that will teach the reader how to build business relationships, step-by-step. 'Giving Candy to Strangers' is not one of them. Here the reader will learn to do it without systems, rules, limitations, or barriers. Think of it not as a recipe, but rather as a menu of creative ideas and ingredients that the reader can sample, adapt, or combine as they like. And most importantly—it is meant to be fun. It's not a "how-to" guide, it's a "how-to-be" guide. If the reader is having fun and meeting strangers in a spirit of generosity, curiosity, and possibility, they will find that before they know it they'll have new friends, new colleagues, and yes, new sales!
Stan has been a professional creative director, graphic designer and cartoonist for most of his career. With the downturn of the economy he chose to look at other avenues of income for his family which included direct sales. A terrible event that occurred during his childhood became the catalyst for his passion and drive to help others through this wonderful business model. Today, Stan sits atop a sales network of over 300,000 people worldwide. Stan has now become his own benefactor and fulfills his creative pursuits through writing and illustration for fun. He lives in Southern, CA with his wife Renée, daughter Sara, son William and his two dogs Jack and Bella. Through his journey thus far, Stan has been featured in two Chicken Soup For The Soul editions and his book Giving Candy To Strangers will be out at bookstores in November of 2015.
Next Century Publishing:
Next Century Publishing is a world leader in book publishing, book marketing, and providing authors with the best platforms for success. NCP is a cutting-edge publisher that refuses to accept the status quo. The game has changed, and today's authors have more choices than ever. NCP utilizes the latest in social media and technology to increase readership, book sales, and bottom-line profits for its authors. The company is truly unique in that both independent publishing and full-royalty publishing are offered under one label.