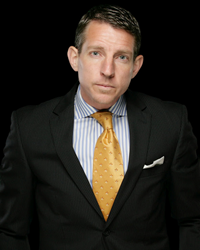 Success is not about what you do. It's about who you are .You win more when you fight more.
(PRWEB) May 07, 2015
The Axiom Business Book Awards are the largest and most respected critical guidepost for business books in today's new world of publishing. These prestigious and competitive awards are presented in 21 business categories and serve as the premier list to help readers discover new and innovative works. Axiom Award-winning books will help readers understand changing trends and technologies affecting the business world and point out opportunities in our complicated new economy.
Edgy Conversations: How Ordinary People Achieve Outrageous Success, is Dan Waldschmidt's answer to the numerous ineffective self-help books on the market. It's a no-holds-barred discussion about success, unlike other books that often tell you what the road to success should look like, give you the same advice (set goals, be persistent, etc.), but at the end of the day they really don't help a person achieve success. With Edgy Conversations, Dan is on a mission to help people get to that success they crave.
Dan Waldschmidt:
Dan Waldschmidt was born five weeks late and has been making up lost time ever since. He got a standard entry-level job right out of college, but then he changed the sales process, earned millions of dollars for the company, and became CEO by the time he was 25. Now he works primarily as a business strategist and speaker. Dan and his team help companies all over the world arrive at business-changing breakthrough ideas by moving past outdated conventional wisdom, social peer pressure, and the selfish behaviors that stop them from being high performers. The Wall Street Journal calls his blog, Edgy Conversations, one of the Top 7 sales blogs anywhere on the internet. He's been profiled in Business Week, INC Magazine, Business Insider, and on dozens of radio programs. Hundreds of his articles on unconventional business strategy have been published. Dan is also an avid runner.