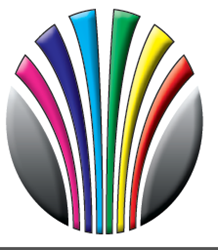 DSP is a suite of tools that adds security to print jobs and prevents counterfeiting.
Chicago, IL (PRWEB) May 13, 2015
Chicago-based digital print leader Sunrise Hitek is proud to introduce Digital Secure Print (DSP) technology with invisible UV ink. DSP is a suite of tools that adds security to print jobs and prevents counterfeiting (https://www.sunrisehitek.com). Some options while using this new suite include digital matte ink for digital watermarks on glossy substrates, invisible red ink for UV and black light security on any substrate, and raised print, which allows the customer to selectively raise a background pattern for a textured effect.
DSP can be combined with other technologies to further add value on any print job. Sunrise Hitek employs the latest HP Indigo One-Shot technology, which accumulates ink on the blanket in perfect registration, and transfers to a substrate in one shot. They combine this with their wide variety of plastic materials available, including clear, matte, or embossed rigid vinyl, polyester, polypropylene, polycarbonate, static cling, Teslin, synthetic paper, styrene, and many more (https://www.sunrisehitek.com/product/window-cling). Opaque white ink prints inline on clear material to provide a base layer, or a special effect. A block-out layer can be sandwich-printed for double-sided application.
Some DSP features such as raised print and spot coating are also available on large format projects. This process is also fully variable-data compatible. Since Sunrise Hitek is a G7 Qualified Master Printer, unsurpassed color accuracy and consistency are ensured, as well as a best price guarantee – Sunrise will match any bona-fide competitive quote on jobs with the same specifications.
About Sunrise Hitek Group, LLC.
Sunrise Hitek (https://www.sunrisehitek.com/) is an Inc. 5000 company established in 1988 and employs the most advanced equipment and technology, such as G7-certified HP Indigo and UV flatbed presses, laser engraving, and digital die-cutting, to create best-in-class color printing, short-run packaging, P.O.P. retail displays, and signage products. A privately-owned enterprise, the company is based in Chicago and sells products worldwide.