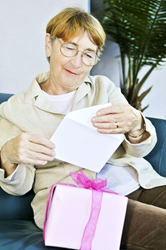 Why not give your kids a reminder? It's really not rude; they will feel guilty if they miss the day!
(PRWEB UK) 6 May 2015
Many families will be celebrating Mother's Day this coming Sunday. From the USA, across Europe to Australia people will remember their moms this year on May 10.
But global courier ParcelHero warns that this isn't the case in every country. Explains David Jinks, Head of Public Relations: 'If you are a mum with family living in countries such as the UK or Poland, you might want to give them a polite reminder! A number of countries celebrate their mums on different days. For example, the UK already marked Mother's Day on March 15, Poland doesn't observe Mother's Day until May 26, Argentina until October 18 and Russian mums have to wait until November 29 for their gifts.'
In the US the tradition was created by Anna Jarvis in the early 20th century, and today is the third busiest holiday in terms of sending cards and parcels in the US. But in the UK 'Mothering Sunday' dates back many centuries, and is thought to originate from a holiday in which local church parishioners attended their larger 'mother churches' once a year.
ParcelHero's Head of Public Relations, David Jinks MILT says: 'For ex-pats living abroad, especially in the many countries that don't celebrate the event this weekend, it's all too easy to forget. Why not give your son or daughter a gentle reminder? It's really not rude as they will only feel guilty if they miss the day!'
Adds David: 'International couriers such as ParcelHero can get gifts to and from US and Europe in just one to two days, and Australia in two to three, so it's not too late for sending gifts and cards. And don't forget to check out ParcelHero's customs advice to ensure your gift doesn't get stuck at the border.'
For full information on easy and inexpensive parcel delivery overseas see http://www.parcelhero.com/en-gb/international-courier-services