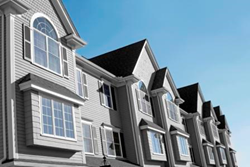 The Terrace Capital Early Rate Lock Program, continues to gain traction.
New York, NY (PRWEB) May 06, 2015
Terrace Capital, a full service real estate investment bank, launches an Early Rate Lock Program for its commercial mortgage platform. Mortgage rates are on the rise, as the ten year treasury yield rose approximately 33bps since a recent low of 1.85% on April 15th. Mortgage rates are increasing due to inflationary pressures resulting from improving economic indicators, such as the Institute for Supply Management services index which rose to 57.8 last month from 56.5 in March. Other influential forces include the price of oil, with gains to above $61/ barrel, adding fuel to the fire for a potential rate hike from the Federal Reserve.
A spokesperson for Terrace Capital indicated that its multifamily finance program has gained considerable traction in the last month, as Freddie Mac and Fannie Mae increase their servicing & guaranty fees and now approach the cap placed on their lending capacity. Terrace is now winning multifamily deals on a consistent basis, as the Fannie/ Freddie rates are higher than what can be deliver by Terrace Capital Multifamily Finance platform.
Terrace Capital focuses on non-recourse, high leverage senior & subordinate debt and preferred equity with investments starting at $5MM on income producing retail, office, industrial, multifamily, self-storage and hospitality properties located throughout the United States.
The Firm is a leader in providing permanent mortgages and equity for wide range of real estate transactions.
For more information about Terrace Capital and the services it provides, go to http://www.terracecapital.com.